The initial registration for H1B visa lottery, the most sought-after passage for Indian IT professionals to enter the United States – the land of American Dreams – is supposed to begin on March 9, 2021 for the fiscal 2022. However, H1B visa is caught in a new storm in the new political regime. Immigration Voice, a nonprofit group voicing the concerns of high-skilled Indian immigrants who have been stuck in green card backlogs for years, is seeking a temporary halt to the issuing of fresh H1B visas to Indians (who are not in the USA).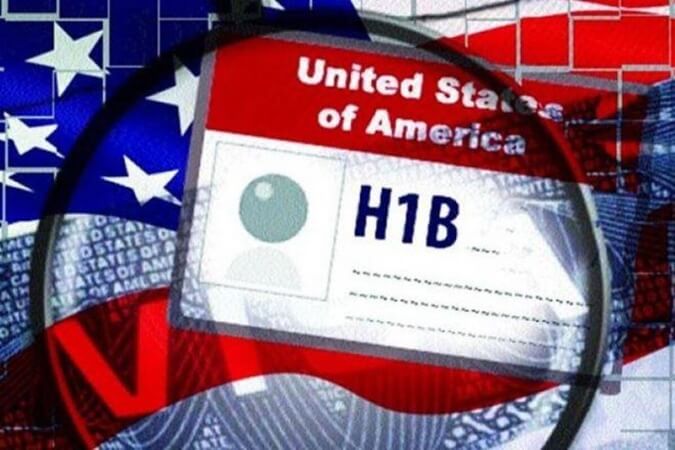 The influential immigration advocacy group has released a statement for the Biden administration, requesting that the issuing of new H1B work visas should be paused for Indian nationals as long as the discriminatory per-country cap on employment-based green cards remains in effect for high-skilled Indian immigrants. It has sent apprehensions to those waiting to grab the most popular US work visa in 2022.
Immigration Voice has urged President Joe Biden to exercise the administrative authority under INA Section 2129(f) to keep Indians, who are not physically present in the US, out of the ambit of fresh H1B visas in the fiscal 2022. The Indian American lobby group has also requested the Biden administration that "immigrants from India should no longer be treated as indentured servants in the United States."
Nearly 70% of 85,000 new H1B visas that the US allots every year are issued to Indian workers, whereas Indian immigrants receive only 8400 of the 120,000 green cards in the employment category per year. This discriminatory practice has led to the mounting of over one million petitions for employment-based green cards, thereby increasing the wait time to over 195 years for Indian immigrants in the USA. If the current system is not reformed, the wait time will become 436 years by the fiscal 2030, the California-based Immigration Voice said.
Aman Kapoor, President of Immigration Voice, uninhibitedly described the current discriminatory employment-based green card allotment system as an 'Indian Exclusion Act'.
He went on to say, "It means that if Vice-President Kamala Harris' mother had come to the United States today, under such a system, she would never have gotten a Green Card in her lifetime. The course of Kamala Harris' life would have been entirely different if she had been preoccupied with her mother's possible deportation, as opposed to living her life as an American."
On the contrary, President Biden's immigration reform bill, which was sent to Congress on his first day in office, appears to welcome more foreign workers into the United States. At the same time, the proposal for immigration overhauls appears to lay a faster path to US citizenship for immigration communities, including undocumented immigrants.