Unarguably, the increased scrutiny of visa renewal applications has been causing the issuance of requests for evidence (RFEs) in an increasing number since the Trump administration started taking a restrictive stance towards immigration. The applicants, who the request for evidence is issued to, may be required to put their documents of previous approval (s) or pre-approval notices from the past across to the United States Citizenship and Immigration Services (USCIS) during the H1B visa extension or status adjustment process.
Most of the applicants who have to comply with the request for evidence are little aware of the whereabouts of their old documents or notices, as they are under the impression that those documents are of no use. The documents relating to the approval of I-140 immigration petition may also be requested for during the scrutiny of one's Green Card application.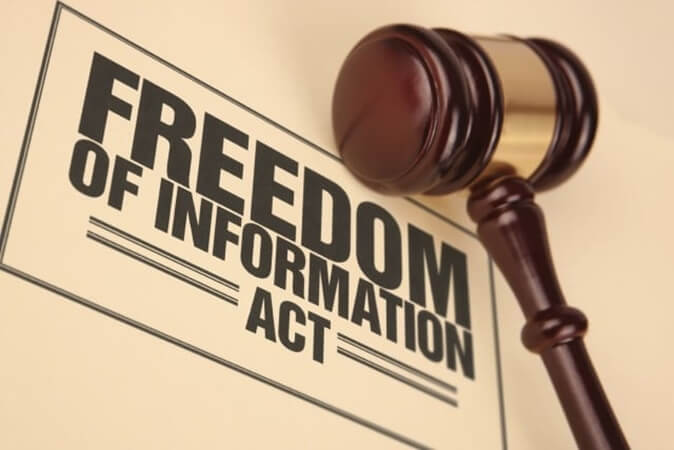 What if the old approval documents and notices are lost or not in the mint condition? Obviously, you will seek an attorney's help and plead with the USCIS to exempt you from the obligation of providing those documents. Don't worry!
There is an easier solution to help you out, which relieves you from rushing to an attorney at the last moment or giving an explanation to the USCIS for the missing documents. The solution is the Freedom of Information Act (FOIA), which grants you the right to access the documents of your immigration history in the preserve of the federal immigration authorities. The Freedom of Information Act that allows one to ask the federal agency for the documents is not known to many people.
Implemented in 1967, the Freedom of Information Act is a significant legal tool for the public to request any information from any federal agency, with certain exceptions preventing any compromise of such critical areas as national security and law enforcement.
Before you file a request for certain information under the Freedom of Information Act, you make sure to check whether the information is publicly available or on the Web. In case the information you are seeking is not publicly available or access to it is restricted for common people, you can exercise your right to request the same to the agency dealing with it. Such requests can be filed via email, fax or in writing. Whatever the medium of communication be, you must unambiguously state what information you need to access.
The only drawback to the Freedom of Information Act in the US is that the agency may not furnish your requested information or document before or by the time you the visa extension, green card approval or status adjustment process begins. The current backlog of pending requests is a crucial factor in determining the timeframe of issuing the document or information one requests. However, you need not wait long if the requested document is neither complex nor very old.