While the pendulum of the COVID19 impact on US economy is oscillating over the future of H1B visa holders, their spouses on H4 visa got relief despite the unprecedented situation. The Trump administration has provided a fillip to the morale of H4 visa holders by making a U-turn in its rhetoric against their legal work permit. It is like a bolt from the blue for one lakh Indian families in the US amid so much negativity spewed by the Novel Coronavirus pandemic.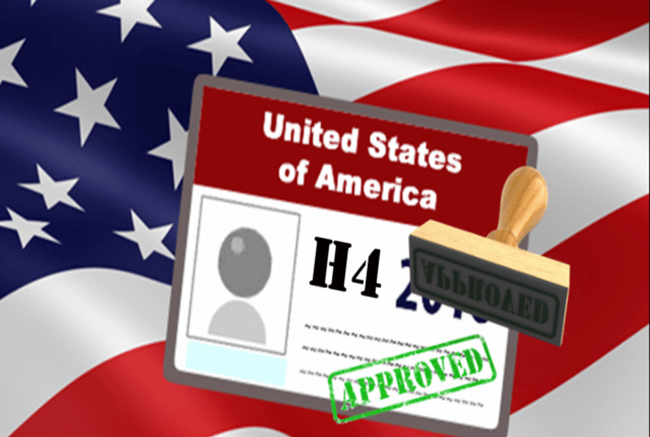 The Department of Homeland Security (DHS), a federal agency of the US government, has appealed to a US district court to reverse its decision on the Obama-era H4 EAD policy. But, the District Court of Columbia is yet to give its verdict on the EAD status of the H4 visa community. If the verdict on work permits to the H4 community is ruled in favor of the DHS, nearly one lakh Indians on H4 visa will be able to continue working in the US.
In a most recent development of the 2015 lawsuit that Save Jobs USA had filed to revoke the H4 EAD policy, the DHS argued that the premises of the lawsuit are baseless as giving work permits to H4 visa holders did not 'irreparably' harm American nationals. Save Jobs USA, an advocacy group of Americans for Americans, had claimed in the lawsuit that the Obama-era EAD policy for H4 visa holders robed US citizens of job opportunities in information technology.
Notably, the Department of Homeland Security had earlier eyed on March 2020 as deadline to do away with the work authorization of H4 visa holders. Since 2015, several petitions and legislations including H4 Employment Protection Act had been introduced seeking to prevent elimination of the work authorization for spouses of H1B visa professionals.
In its latest argument defying Save Jobs USA's lawsuit, the DHS said that the claim of 'irreparable harm' that the H4 EAD policy has allegedly done to American workers is found merely 'theoretical'.
On the other hand, four US Senators have exerted pressure on President Trump to suspend H1B visa, the Optional Practical Training, and other non-immigrant work permits for a year or until the COVID19-hit US economy is revived. The OPT program was approved or extended for more than 223,000 foreign students in 2019 alone.