The aviation and hospitality world has come to a standstill over the Novel Coronavirus pandemic. With the total number of COIVD19 deaths having crossed 10,000, international travel has become an impasse amid border shutdowns, flight cancellations, and visa restrictions. In the current volatile landscape of travel ban and restraints across geographies, hundreds of thousands of travelers are left not only confused, but also stranded.
While many Indians from the United States are stranded in India as they decided to stay back following Indian government's revised travel advisory issued on March 11, Nishi Sharma on H4 Visa mastered her courage to travel back to the US from Bangalore despite the Novel Coronavirus threat. But, she was deplaned from the Bengaluru to Seattle flight to her utter surprise.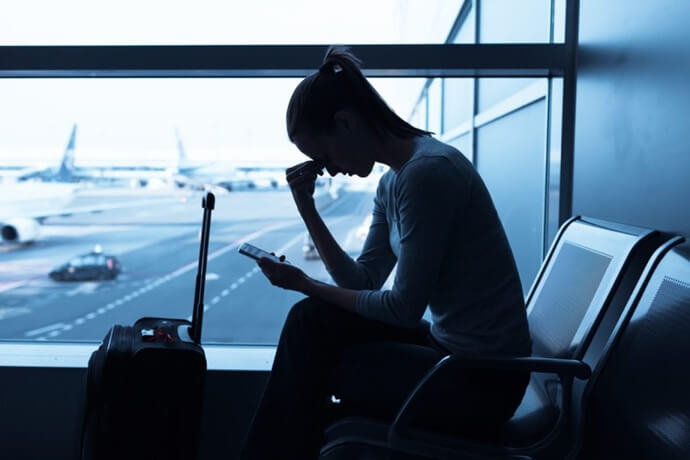 Nishi Sharma lives with her spouse, Amit Sharma, an Indian techie on H1B Visa in Salt Lake City, Utah. On learning about her father's sudden demise, she visited her family in India leaving behind her two kids with her husband. After three weeks of stay in India, she was supposed to travel on Emirates Airlines from Bengaluru to Salk Lake City via Dubai and Seattle. She cleared the immigration and got a boarding pass at Bengaluru Kempegowda Airport.
Just like a bolt out of the blue, she was told that none other than  US citizens and green card holders could travel to USA amid the Coronavirus outbreak, as per a directive from the US Customs and Border Protection. Her immigration was cancelled and she was offloaded from the plane. One more traveler was deplaned from the same flight.
Being an Internet-savvy couple, Amit and Nishi take basic travel precautions whenever they book flights to India from USA or vice versa. In view of Indian government's travel advisory, Amit called the US embassy in India just the day before Nishi was scheduled to travel from Bangalore. He got to know that there was no restriction on travel from India to USA.
Bewildered by what happened to his wife and the other passenger, Amit Sharma again contacted the US embassy in New Delhi. He is still waiting to hear from them. He would rebook his wife's travel to the US once the embassy reverts to him with reconfirmation.
"There are several such cases wherein travelers are puzzled over 'To travel or not to travel' during the COVID19 crisis. India has banned all incoming international flights for a week starting March 22, and restricted the arrival of foreign citizens till April 15, but the United States has not yet issued any such restrictions for travel from India. Indians awaiting their flights to USA before or on April 15, 2020 should check with the airline and the embassy for any latest travel advisory or alert in order to avoid facing deplaned or denial of boarding," said the chief customer relations officer of Indian Eagle, a most trusted air-ticketing partner of Indians in USA.
Also Check: USCIS Advisory on Visitor Visa Extension during COVID19 Crisis