The Indian state of Tamil Nadu is widely known for its temple towns such as Madurai, Kanyakumari, Thanjavur and Tiruchirappalli. Adding to the state's distinction of being one of the best destinations for pilgrimage and heritage tours in India is the UNESCO Asia Pacific Award of Merit 2017 to Sri Ranganathaswamy Temple of Srirangam in Tiruchirappalli for the temple's heritage conservation. Now, Tamil Nadu got its capital city Chennai recognized as a UNESCO Creative City in music.
Chennai's inclusion in the UNESCO's Creative Cities Network is a fitting tribute to the city's immense contribution to music. The cultural capital of South India and the Carnatic music capital of the nation, Chennai has witnessed and contributed to the evolution of music for ages. India's Prime Minister Narendra Modi took to Twitter and described it as a proud moment for the nation.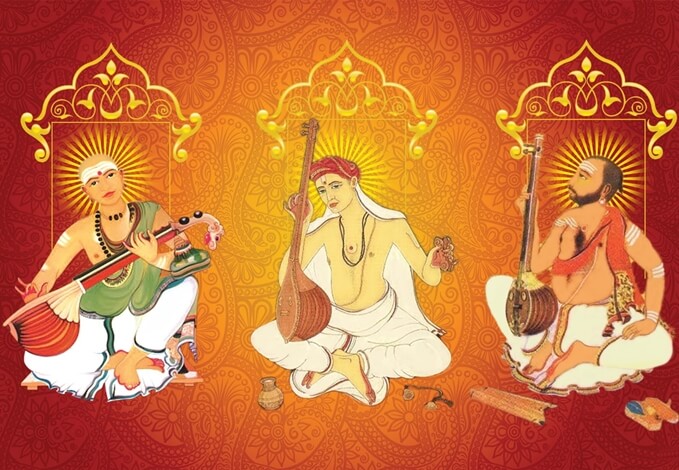 We at Indian Eagle could not help giving a shout out to Chennai's recognition as a UNESCO Creative City in the field of music:
Chennai is once again drawing attention from across the world as it has been designated as UNESCO Creative City for its outstanding contributions to music. Wow! #Chennai #UNESCO #Indianheritage #music pic.twitter.com/7jMcR4hHay

— Indian Eagle (@indianeagle) November 8, 2017
Incepted in 2004, the UNESCO Creative Cities Network has incorporated 180 cities from 72 countries in seven creative fields: music, film, literature, design, gastronomy, media arts, crafts and folk art. In addition to Chennai, Varanasi and Jaipur are two other Indian cities among the UNESCO Creative Cities. UNESCO recognized Varanasi and Jaipur as creative cities for their contributions to music and folk art respectively.
Chennai's recognition as a UNESCO creative city in music is a new feather in the hat of India. Needless to say, Chennai is the epicenter of Carnatic music, one of the two key subgenres of Indian classical music. The other is Hindustani classical music popular across North India. The city has patronized and promoted many legends of Carnatic Music.         
Carnatic music grew and thrived around Chennai, with musicians and composers from across Tamil Nadu taking this genre of Indian Classical Music to global heights. M.S. Subbulakshmi, Arunachala Kavi, Syama Sastri, Tyagaraja, and M. Balamuralikrishna are some of the few luminaries in the realm of Carnatic music. Oscar-winning A. R. Rahman is a contemporary face of Chennai in music.
Chennai Dance and Music Festival 
The Chennai Dance and Music Festival is held in Margazhi month of the Tamil calendar. The Margazhi month spans from mid-December to mid-January. One of the biggest annual events in Tamil Nadu, the Dance and Music Festival is celebrated across Chennai throughout the Margazhi month. It showcases the cultural heritage of Tamil Nadu to a broader audience from all over India and abroad.
Many Tamil NRIs, music exponents and dance enthusiasts travel to Chennai from the USA, the UK, Singapore and other countries for the festival. Indian Eagle, a trusted travel booking partner of Indians in America, has already issued hundreds of cheap flight tickets to Chennai from the US.