Madhya Pradesh tourism is on high with an incredible increase in the number of domestic and foreign tourists by 620% in the last seven years. This central state of India received 5, 34, 13,039 footfalls in 2012-2013, according to the Madhya Pradesh Tourism Development Corporation. The temples of Khajuraho, the Raj Mahal of Orchha, the Bundela Rajput history of Chanderi, the Stupas of Sanchi, the palace of Gwalior, the Somnath Temple of Omkareshwar, the Ram Ghats of Chitrakoot, Tansen Music Festival, the hilly beauty of Pachmarhi, mountaineering in Amarkantak, and the food of Indore pull all the stops to make the state tourism touch the dizzying heights. In this context, IndianEagle explores how unique, rich and diverse the food culture of Indore is.
Poha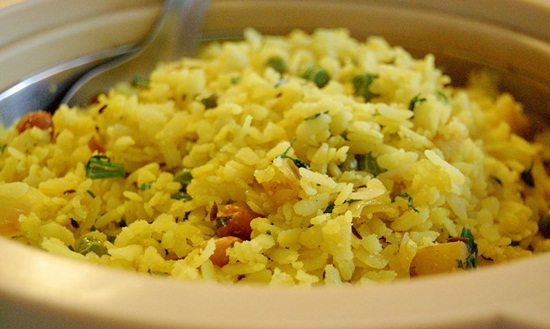 It is a plateful of Poha that the people of Indore start their day with. Poha is a dish of flattened or beaten rice fried with a mix of fine onion slices, chopped green chillies and fennel seeds in mustard or refined oil. Spiced with turmeric and salt, the dish is garnished with chopped coriander leaves and spicy snacks on top. Among the street foods of Indore, Poha is a must taste not just because it is the morning flavor of the city but also because it is unique to the local culture. The natives relish Poha with bites of hot jalebis in breakfast.
Chaat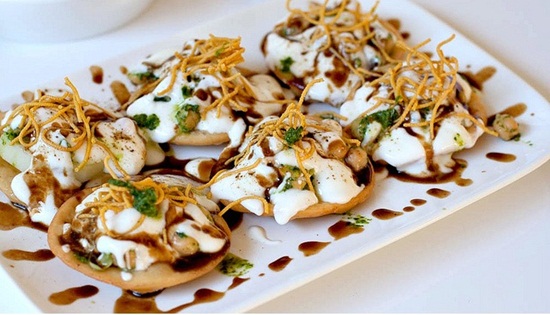 Indore is no exception to the Chaat culture of India. This tongue-teasing food item is omnipresent from Delhi to Jaipur, Kolkata to Patna and Indore to Mumbai. Papdi chaat and Samosa chaat are the popular dishes that Indore offers to visitors. Samosas are triangular doughs made of refined floor, stuffed with spiced potato mash, and fried in oil or ghee. A plate of samosa chaat is served with chickpea gravy, onion slices, tomato slices and chopped coriander leaves spread on top. Papdi is a fried, flat, crispy item like potato chips. A plateful of papdis is served with chickpea curry or gravy. Adding to the snacky flavor of this Indore dish is a mix of onion slices, tomato slices, boiled potato slices, sev (a kind of snacks), and chutney or sauce.
Bhutte Ka Kees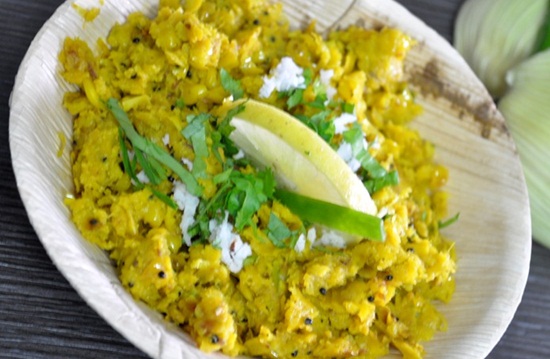 Butte Ka Kees is a contribution by the Marwari and Maharashtrian communities to the diverse street food culture of Indore. The streets of the city teem with food vendors selling Bhutte Ka Kees in the season of corn. The dish is made of freshly ground corn and garnished with coconut gratings and chopped coriander leaves. Heeng and lemon juice make this seasonal flavor of Indore more tempting for the taste buds. It is an ideal evening snack to make the stomach feel full. Made of corn, it is nutritive too.
Sweets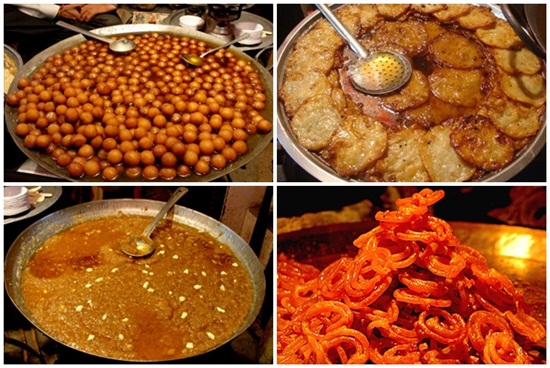 Who is not fond of sweets in India? Indoreans are known for their sweet tooth, too. The part of the city which becomes a hotbed of gastronomic affairs in late evening is Sarafa Bazar, famous for various sweets. Sarafa Bazar is, in fact, a jewellery market. Once the jewellery shops are closed, it turns into a hangout for foodies. The legendary streets of this food hub in Indore can best be compared to Parathawali Gali in Old Delhi's Chandichowk. The eateries serving jalebis, imartis, malpuas, rabdi, gulab jamuns, badam milk, kalakand and moong dal halwa remain at work from late evening till wee hours of the next morning.
Snacks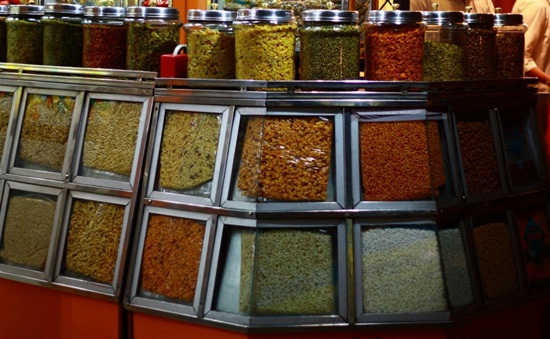 What to bring from Indore for your family? It is Indori namkeen (the crunchy & crispy snacks of Indore). What the namkeen of Indore is so famous for is the amazing taste and incredible variety. Namkeen is popularly called shev by the natives. Pudina shev, ratlami sev, achar sev, potato shev, tomato shev, garlic shev, spinach shev, mitha sev, and dhaniya sev are some of the most popular varieties which have put Indore on the map of food tourism in India.
Dal Kachori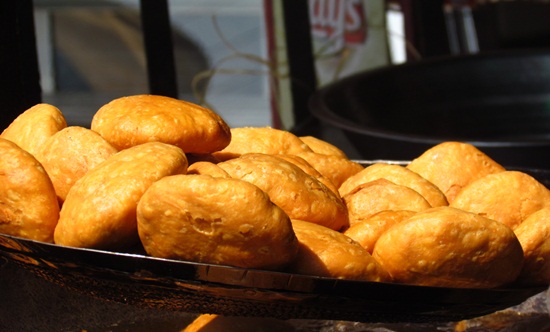 If Jaipur, Jodhpur, Udaipur and Bikaner owe their culinary fame to dal-baat, and Kolkata claims to be distinguished for peas kachori, Indore does lag behind. Dal kachori is the most inviting taste of Indore. Dal kachoris are floor-made dough balls stuffed with moong dal (lentils) filling or masala. The filling is spiced with a mix of chopped onion, tomato, garlic and various other ingredients. Kachoris are eaten dry or with tongue-tantalizing chutneys.
Saboodana khichdi, Shreekhand, Chakki ki shaak, Shikanji, Khoprapak, and Coconut patties are the other must-taste gastronomic delights on the food guide of Indore. Evidently, Indore is not just the business capital but also the food capital of Madhya Pradesh.
Our online cheap flight booking is as unique as the food culture of Indore. IndianEagle.com offers cheap air tickets for trips to the major cities of India. Why not experience it if it sounds incredible?