After decades of political unrest and socio-economic erosion, the state of Jammu and Kashmir is in the spotlight of global media for right reasons. After three Indian Americans of Kashmir origin, whose selection for key positions in US President Joe Biden's administration added a halo of glory to the Indian state, 25-year-old Ayesha Aziz from the land of Dal Lake, houseboats and Chinar trees is being lavished with attention pouring in from across the world.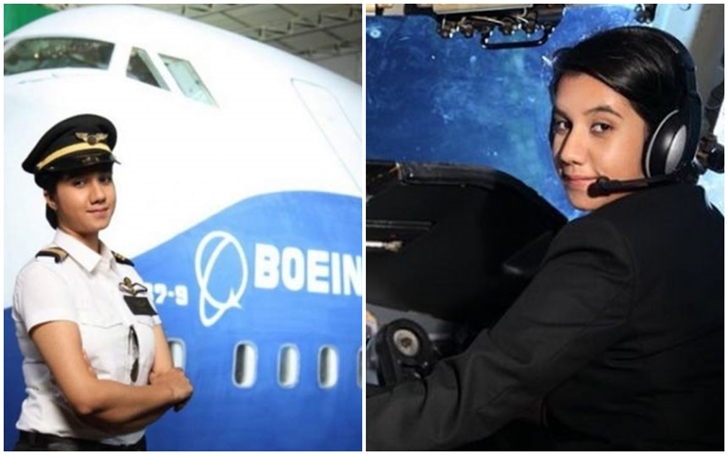 Most recently, Ayesha Aziz made international headlines as India's youngest pilot. Though brought up in Mumbai, she is proud of the Kashmiri lineage that she inherits from her mother. Hailed as a trailblazer for other girls aspiring to make it big in Indian aviation, Ayesha broke the glass ceiling way back in 2011 when she became the youngest student pilot and got a license only at the age of 15.
Becoming a pilot and flying to the height of 35,000 feet had been her dream since childhood. Flying frequently between Mumbai and Kashmir gave wings to her dream. On one of the flights to Mumbai, she found her calling in the piloting career. It was the beginning of her journey that culminated in her having become the youngest Indian pilot. If she were not an individual of true grit, she would not have achieved this milestone.
Ayesha Aziz got a commercial license to pilot civil planes on successful completion of her graduation from Bombay Flying Club in 2017 when she was only 21. When asked what continues to make piloting alive and kicking to her, she said it is the dynamic world of aviation, where she has to brave atmospheric extremes at times; where she gets to explore new destinations and meet new faces. Unlike a normal 9-5 job, an aviation job – that too of a pilot – entails odd timings and demands a high level of dynamism which, she says, does not ruffle her feathers.
A member of the Indian Women Pilots' Association, Ayesha has always been fascinated by the country's first female pilots, including Harpreet A De Singh, who pioneered gender equality in piloting of passenger aircraft. Notably, India surpasses global average in numbers of women pilots and captains.
India's youngest female pilot Ayesha Aziz did not restrict her aspiration to flying only civil aircraft. In 2012 when she was only 16, she took a 2-month space training course at NASA where she caught up with her idol, Sunita Williams. She was also selected for training at Russia's Sokol airbase where she learned the dynamics of flying a MiG-29 jet next year. She is one of the few women achievers whom the President of India and Army Chief felicitated with the title "First Ladies" in 2018.