With India gearing up for Unlock 2.0 from July 1, 2020, resumption of international passenger flights on some of the busiest routes between India and USA is being highly anticipated. According to India Today and Business Today reports, the government of India may issue fresh guidelines, anytime soon, for the second phase of unlock when international civil flights are likely to resume on selected routes including New Delhi-New York, and Mumbai-New York.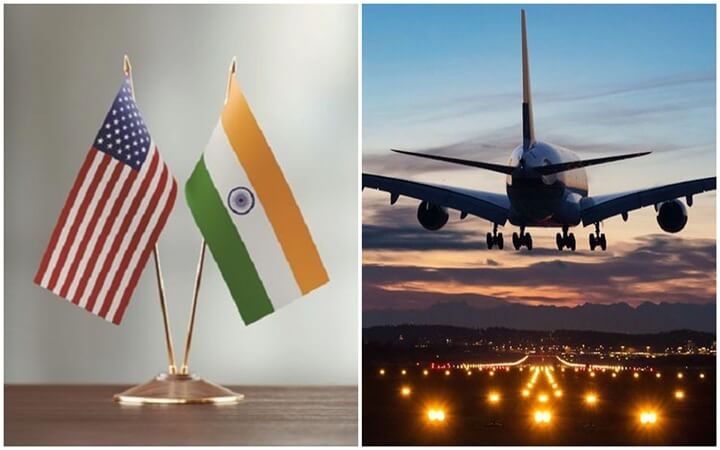 Some officials' indication at the resumption of normal direct flights between USA and India, in the Unlock 2.0 phase, might be an outcome of the travel bubble between the countries. On June 23, Travel Beats, an overseas Indian community portal by Indian Eagle Travel, published an elaborate post on the US-India travel bubble or green travel corridor with relaxed quarantine protocol for travelers from either country.
As per the final talks on the travel bubble between India and the US, Delta and United Airlines' nonstop flights to India will be prioritized initially. Both United and Delta Airlines operate nonstop flights to Mumbai from Newark and New York respectively. United has direct flights to Delhi from San Francisco and Newark (EWR). Any talk about US-India connecting flights via Europe or the Middle East is on the back burner till other countries relax their international travel restrictions.
The India-US travel bubble erupted from the US government's backlash against India's alleged "unfair and discriminatory practices" in operating special flights beyond the true meaning of 'repatriation'. Besides all this, India's civil aviation minister had said, on June 16, that the government would take a decision on reopening of the airspace for international passenger flights in July following an assessment of the domestic aviation ecosystem.
In his address to media, on several occasions, the civil aviation minister Hardeep Singh Puri said that India may resume normal international civil aviation operations on two conditions, one of which being domestic flight services in the 50-60% capacity.
This is part of our continued effort to report on the latest developments of US-India air travel amid the COVID19 pandemic. Indian Eagle, a trusted travel-booking partner of Indian Diaspora in the US, has a proven record in booking cheap flights to India from USA. Subscribe to our free newsletter and like our Facebook page for latest travel updates and immigration news.