With 2021 making way for 2022, India gave one more CEO to the United States. The most elite club of Indian-origin CEOs in America welcomed India-born Anand Eswaran as the Chief Executive Officer of a leading data management and security solutions provider headquartered in Columbus, Ohio. With a global clientele base of over 400,000 and the annual recurring revenue (ARR) having exceeded $1billion in 2021, Veeam Software aims at reaching new highs under the leadership of Anand Eswaran, who was the Vice President of SAP and Microsoft from 2012 till 2019.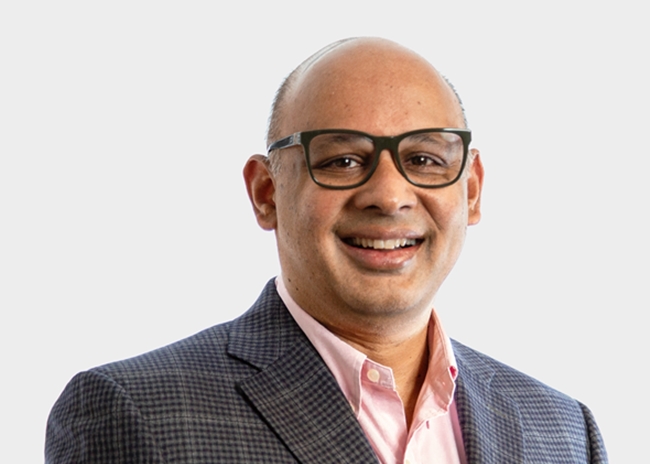 "I am excited to welcome Anand as Veeam's new CEO. Anand brings extensive experience in developing new business models, executing on market expansion and driving growth with an inclusive purpose-led and people-first culture. To have someone with Anand's experience on board will lead us into a new era of success, as we further accelerate into the cloud and evaluate the opportunity for Veeam to be a publicly traded company in the future," said Bill Largest, who chairs the Board of Directors at Veeam.
Prior to joining the IPO-bound Veeam at the heart of the global data ecosystem, Indian American Anand Eswaran was the President and COO of RingCentral Inc in San Francisco for two years. He led various teams, including Product, HR, Engineering, Sales, Marketing, IT, Operations and Customer Care, at RingCentral, a leading provider of cloud-based solutions headquartered in Belmont, California. His strategic leadership and vision drove a 39% increase in the year-over-year financial growth of RingCentral.
Veeam CEO Anand Eswaran's 5-year tenure at Microsoft was one of the most significant milestones in his pursuit of American Dreams. As Corporate Vice President, he was responsible for the customers' transformational journey towards a digital entity at Microsoft where he led five geographically diverse teams across customer care, global services & support, sales, digital and industry solutions. He had joined Microsoft with 3 years of experience as Executive Vice President of SAP Global Services. It was preceded by his key leadership role as Vice President of HP Software Global Services.
A resident of Seattle, Anand Eswaran is an alumnus of the University of Mumbai. His pursuit of American Dreams began with his masters at the University of Missouri in the Midwest, USA. His journey from an H1B visa to the US citizenship culminated in him having become the CEO of Veeam Software. "Data is exploding and has become a most business-critical asset in all organizations. It is pivotal to the way businesses operate today, and failure to have data security can be catastrophic. Veeam has a unique opportunity to break away as we sit in the middle of the data ecosystem, with the most robust ransomware protection," said Veeam CEO.