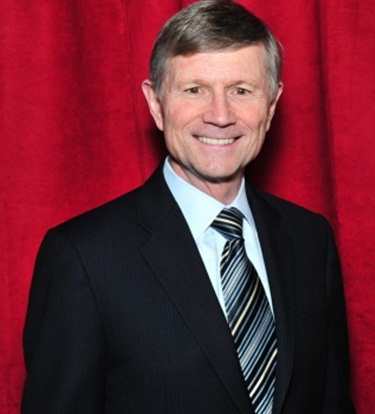 A tremendous hike of fees for certain categories of the US H1B and L1 visas in December 2015 has delivered a blow to not only Indian IT firms but also top IT companies in the Silicon Valley, California. It is evident from a media interview which quotes Bill Coleman, CEO of Veritas Technologies:
We can't hire enough good people. They are just not available here. The salaries here are going through the roof, because everybody is competing to hire from everybody else.
He is not the sole voice to call for "dramatic expansion" of the H1B visa policy. Most of the Silicon Valley companies in California demand a "dramatic expansion" of the H-1B visa scheme to facilitate hiring of qualified professionals from India, China and other countries. "Silicon Valley companies are grappling with a small number of professionals due to a lid on hiring foreign nationals following a high cap on H1B and L1 visas," said Bill Coleman in his interview with PTI.
Bill Coleman, who has been associated with some of the top IT companies in the US for 40 years, recently joined Veritas Technologies as its CEO. He co-founded BEA Systems and headed Sun Microsystems' software development units. He has designated the post of director at Symantec Corporation since 2003. Veritas Technologies has its major Indian base in Pune City with 1700 employee strength. Coleman said in the interview that some of the facilities might be shifted to India from USA.
An additional fee of up to $4,000 for certain categories of H1B visa in a bid to revive the US economy and reduce the native employment rate has resulted in a worrying shortage of quality professionals for the Silicon Valley companies. Even Google, Apple, Facebook and Microsoft among the top IT companies in USA are facing the shortage of right professionals, thereby increasing salaries beyond measure to hire from other IT firms.
Bill Coleman cited an instance of how grim the hiring scenario is in the Silicon Valley from his conversation with Eric Schmidt, Chairman of Alphabet (the parent company of Google) that Alphabet managed to hire a data scientist for a managerial position but ended up paying a $10 million sign-on bonus. He referred to it as a 'crazy' incident.
Coleman opined that the number of H1B visas to be issued should be in sync with the pressing need to hire quality professionals from outside of the United States. He added that expansion of the H-1B visa scheme should be a priority for the Silicon Valley companies. However, he admitted at the same time that nothing much could happen about it until and right after the presidential election in the US.
In his interview, he referred to India as one of the fastest-growing economies in the world and said that India is where long-term opportunities are available for the Silicon Valley companies. He credited it to Prime Minister Narendra Modi's government in India saying "It is not that difficult to do business in India" because the scenario is improving in the BJP regime.
In support and praise of Indian Americans, Bill Coleman said that they hold senior positions at two-thirds of the Silicon Valley companies in California and that they can become leaders of top IT companies in their lifetime.