There are many things to love about Texas. Equally known for its Western cowboy heritage and some of the best inventions, Texas is the birthplace of Dell computers and home to a few world-class music festivals. The world's first fully-accessible water park, Morgan's Inspiration Island, is in San Antonio, Texas. Handheld calculator and 3D printing are among the most popular Texan inventions at home and abroad. Texas houses Schlitterbahn, the greatest water park in America. What's the Lone Star State up to?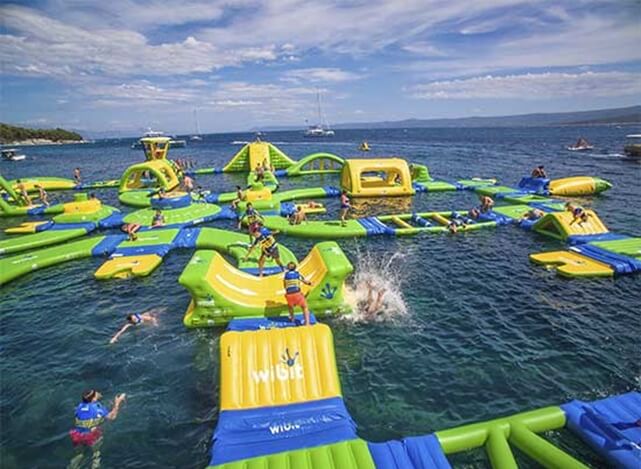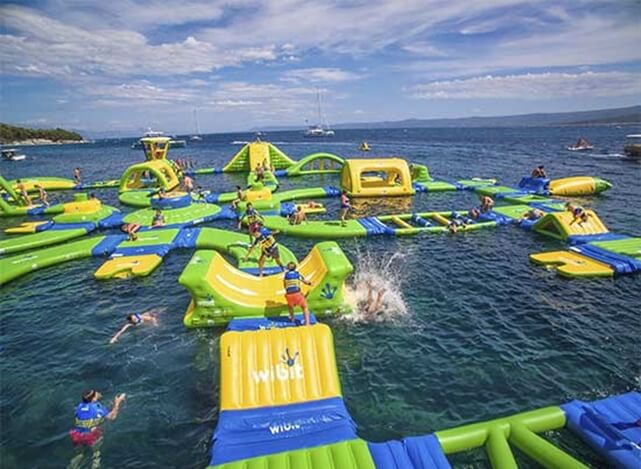 Texas is all set to inaugurate its first floating water park on Grapevine Lake this June 16. Named Altitude H20, the Grapevine Lake Floating Water Park in Texas is an interface between innovation and entertainment. There will be an obstacle course, a trampoline and adrenalin-pumping slides for all age-groups. Unlike other floating waterparks across the world, North Texas' Altitude H20 on Grapevine Lake has resulted from a survey among the youth of the state, enquiring about their heartfelt desires, of which one was a floating water park.
Grapevine Lake is a massive reservoir in Denton County of North Texas. Seized by the US Army Corps of Engineers in 1952, the lake is a major landmark for people traveling to and from Dallas/Fort Worth International Airport in the northeast. While taking off or landing at the airport, flyers are able to see the features of the lake, including parks and marinas. Having a 97-km shoreline, the lake is surrounded by several parks.
Life jackets will be given to all visitors and participants, irrespective of age and ability, at the floating water park of Grapevine Lake in Texas. Altitude H20 is safe and clean as the lake is a fresh water lake, according to Kevin Mitchell, Director of Parks and Recreation. Home to a good number of fish species, Grapevine Lake is a hotbed for fishing. There are several biking and equestrian trails around the lake.
Also Check: Texas' Brand New Museum on Indian Cultural Heritage
Located at Meadowmere Lane in Meadowmere Park, the Grapevine Lake Floating Water Park Altitude H20 is a 25,000-square-foot project. Grapevine Lake is one of the 51 locations in the United States and 64 locations around the globe for Altitude Trampoline Parks. Grapevine Lake's inflatable water haven is not just the first of its kind in Texas but also a pushing drive for similar developments in other parts of the Lone Star State.
Undeniably, the Grapevine Lake Floating Water Park Altitude H20 is an unavoidable retreat for Texans to cool down this summer. The entry fee for the park has not been revealed yet.
Travel Beats is a leading Indian community portal by Indian Eagle, a most trusted travel booking partner of Indians in USA. Subscribe to Travel Beats' free newsletter for the latest immigration, visa,air travel and community news.