Air India is gradually imbibing the brand values – integrity, sincerity, responsibility and excellence – that the Tata Group is known for. After initiating the $400M refurbishment project for its existing fleet, expanding its lounge network, and introducing a new cabin upgrade program within the first year of its 5-year transformation plan, Air India took a new step towards rebuilding its image as a Tata entity, and that is 'Abhinandan'.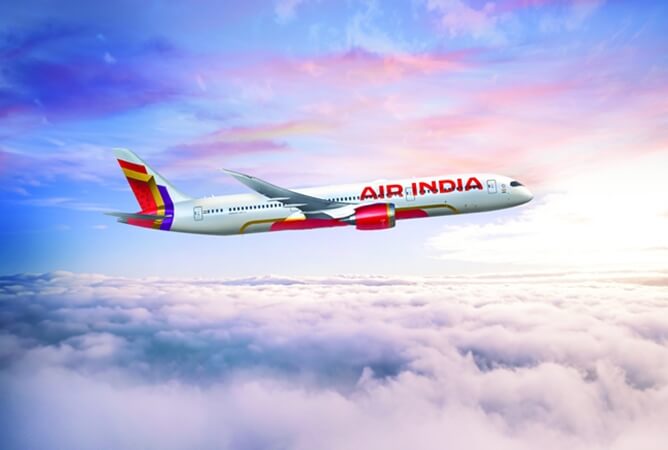 Air India's new Abhinandan project is a notable move to provide on-ground assistance to its passengers at 16 airports in India. The project is a manifestation of the Tata Group's brand philosophy of pioneering service to customers and excelling in it. True to its meaning that is 'greetings' in English, Abhinandan is aimed at simplifying and enhancing the airport experience for travelers, regardless of their travel class.
As part of the project 'Abhinandan', Air India has stationed specially trained Service Assurance Officers to assist customers with their personal needs, irrespective of their age, at 16 Indian airports. Currently, the airports are New Delhi, Mumbai, Kolkata, Chennai, Hyderabad, Bengaluru, Kochi, Ahmedabad, Pune, Goa, Varanasi, Lucknow, Nagpur, Vishakhapatnam, and Guwahati. The Abhinandan Officers will engage with Air India's passengers, address their queries, mitigate their concerns, troubleshoot issues if they face any, and reach out to them during an emergency on ground.
Air India's Abhinandan Service Assurance Officers are professionally trained to help out travelers in such events as missed flights, baggage reclaim, delayed baggage delivery, misconnections, and medical emergency at the aforementioned 16 airports in India. The Tata airline has strategically deployed more than 100 Service Assurance Officers at crucial touchpoints including check-in points, boarding gates, transit area, and arrival area. "Project Abhinandan is our sincere effort to make guests feel at ease and welcomed when they fly us," said Rajesh Dogra, Air India's Chief Customer Experience & Ground Handling Officer.
"This kind of dedicated on-ground support is a welcome relief from the hassles of departing from and connecting to a domestic flight after arrival at a major Indian airport, mainly for senior citizens and specially-abled passengers traveling alone. Many Indians settled overseas seek travel companions for their visiting elderly parents' international flights, so the latter do not get intimidated while going through the nuances of international departure or arrival," said the Chief Travel Advisor of Indian Eagle, a leading air-ticketing partner of Air India.