United Airlines joined other US civil carriers in withdrawing from the Russian airspace amid the ongoing geopolitical crisis. This move has resulted in temporary suspension of United flights to and from India on two of the busiest routes: Newark to Mumbai and San Francisco to Delhi. The airline has been rerouting flights to other destinations since February 24, 2022, but SFO to Delhi and Newark to Mumbai are the last routes to see United flights bypass the Russian airspace.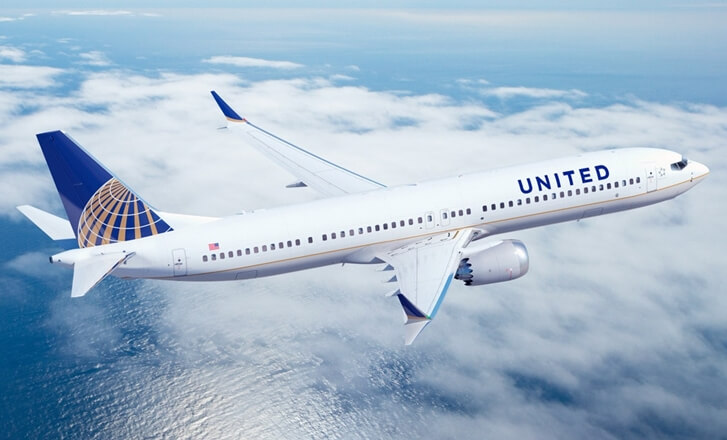 Reportedly, United Airlines' SFO-DEL-SFO flights (UA867/UA868) and EWR-BOM-EWR flights (UA829/UA830) are suspended through March 10. Currently, the airline is routing some of the flights from SFO to Delhi via Denver, Chicago, or Newark, thereby increasing the total travel time up to 30 hours, which is almost double the time that a nonstop flight usually takes. Similarly, Newark-Mumbai flights are being routed through Delhi IGI Airport where a layover for 3 to 6 hours is adding to the total travel time. Hence, United Airlines' fares for these routes are exorbitantly high these days.
The airline is evaluating alternate options available for these routes. United Airlines' spokeswoman Leslie Scott said, "We may have additional adjustments to our flight schedule for India in the days ahead as the situation develops."
"United Airlines being one of the first preferences not only for nonstop flights to India but also remarkable service on board, the suspension of the routes has left many of our customers at a loss. A few of them were about to travel to India after almost two years of the pandemic. This is another setback to their travel plans. Our toll-free helpline is open for cancellation-related queries and rescheduling," said the chief customer relations officer of IndianEagle.com.
However, with alternate routes being available outside of Russia, United Airlines continues operating direct flights to Delhi from Chicago and Newark. Notably, the use of the Russian airspace costs United a little less than $4000 for a round trip to India. If you're scheduled to travel on Chicago to Delhi flights or from Newark to Delhi this week or the next, you shall check with your travel agent or the airline for travel reconfirmation.
With effect from February 23, American Airlines and Delta Airlines started bypassing the Russian airspace for their flights to South Asian destinations. Undeniably, the rerouting of flights, as a result of avoiding the airspace of Russia, considerably increases the total travel time between North America and South Asia.
However, the #RussianUkraine conflict has little impact on Air India flights to North America as the airline has been rerouting flights to Newark, New York, Chicago and DC over the Hindu Kush since December 2021.