Bengaluru is all set to have India's first smart international airport by December 2018, though Hyderabad RGI Airport is already done with a pilot trial of biometric scanners. Bengaluru Kempegowda Airport (BLR) has come a long way in the process to implement Aadhaar-enabled entry of travelers in sync with India's vision of smart airports.
Everything from entry to boarding at Bengaluru Kempegowda Airport will be streamlined to transform it into a seamless experience for travelers under the initiative. Once the Aadhaar-enabled entry and biometric e-boarding system is in place, the airport will be able to handle tickets and ID proofs from the initial checkpoint to the boarding gate within 10 minutes per traveler. 15 minutes will be reduced from the current 25 minutes of screening.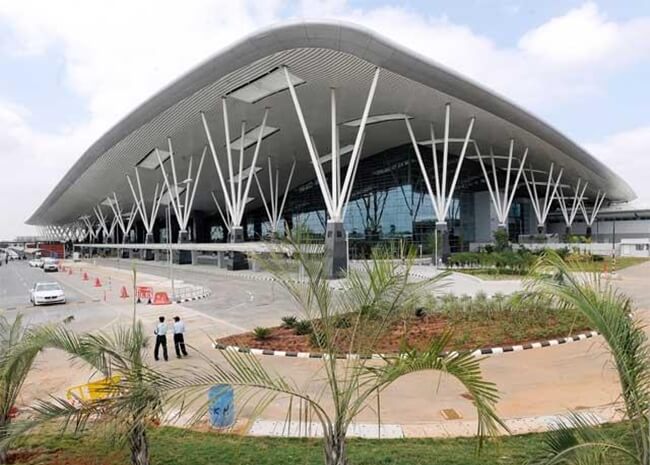 Kempegowda International Airport's Aadhaar-enabled entry and biometric e-boarding project is expected to commence on March 30 in 2018. December 2018 is the anticipated deadline for the completion of the project. All the other Indian airports will be brought within the purview of the project in 3 months from its completion at Bengaluru Int. Airport.
Known as the 'digi yatra' program, the new Aadhaar-enabled entry and biometric e-boarding system is likely to benefit travelers boarding international flights from Bengaluru, most probably, by October 2018.
With increasing numbers of cheap flights to Bengaluru from the USA and other countries, Kempegowda International Airport (KIA) registered air traffic growth by 22.5% in 2016. Total 22.18 million passengers traveled to, from and through Bengaluru Airport in 2016. 45 airlines connect Bengaluru City with 66 destinations in India and abroad. The airport receives average 60,000 footfalls a day.
Part of Bengaluru Airport's growth strategy, the Aadhaar-enabled entry and biometric e-boarding system will digitize and quicken the entry, screening and boarding of passengers given the increasing volume of air traffic. Interestingly, Bangalore Kempegowda Airport is looking to be the cargo hub of South India, whereas Hyderabad Rajiv Gandhi Airport is likely to be the hub airport for South and Central India in the coming five to 10 years.
The 'digi yatra' program will also boost airport security and alleviate delay in flight departure schedules apart from facilitating real-time authentication of passengers' identity. With the Aadhaar-enabled entry and biometric e-boarding system at Kempegowda International Airport, passengers will no longer need to display their IDs and boarding passes at several checkpoints. Checking-in at the airport and boarding flights will be a stress-free and hassle-free experience.
As a smart airport, Bengaluru Kempegowda Airport will be digitally empowered to reduce the waiting time, enhance operational efficiency and increase the shelf life of resources. On top of all this, security of the airport will be strengthened, which is a pressing need of the hour. Madurai International Airport (IXM) is gearing up to install the biometric access control system for enhanced security. – Indian Eagle 

Recently, Bengaluru outran San Francisco, New York, London, Beijing, Shanghai, Tokyo and other 38 global cities in the race to become the world's best digital environment city. Hopefully, Bengaluru's Kempegowda International Airport will give a tough run to the world's best airports in the future.