Good news for air travelers transiting through the national capital region of China. The Beijing-Tianjin-Hebei Region, also known as Jingjinji Metropolitan Region, has announced a 144-hour visa-free policy for 54 countries including the United States, the United Kingdom, Canada, Qatar, UAE, Singapore, Australia and some of the European countries. Nationals of the 53 countries are eligible for a period of 144-hour visa-free stay in the national capital region of China, on having a valid connecting flight ticket for a third country.
Beijing being one of the primary Air China hubs, Air China's international passengers including those from the United States can avail the transit visa-free stay in the Beijing-Tianjin-Hebei Region for up to 144 hours or 6 days. Indian Americans traveling on Air China flights from USA to India can benefit from the policy, too.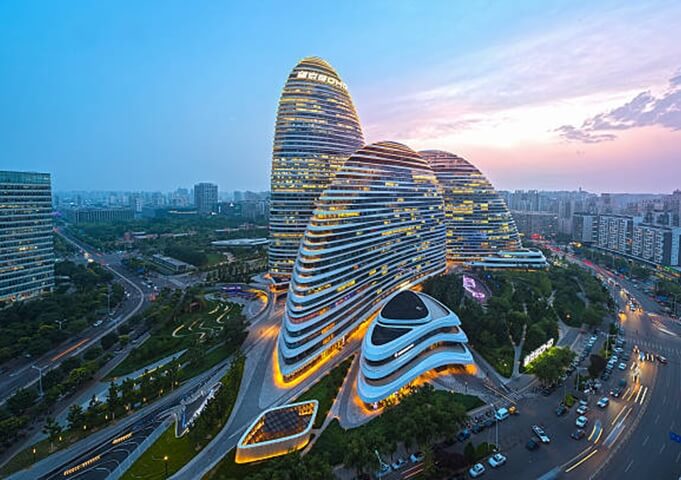 China's national capital region, which is comprised of Beijing, Tianjin and Hebei, has six points of arrival including Beijing Capital International Airport, Tianjin Binhai International Airport, and Shijiazhuang International Airport. Eligible foreign travelers can seek the transit visa-free entry and stay at any of the six points of arrival in Beijing NCR.
The free 144-hour transit visa to Beijing NCR is of great use for those seeking a halt for some conference, city sightseeing or short business tour in the Beijing-Tianjin-Hebei Region while transiting on to a third country. This policy is an exclusive benefit for Air China's foreign passengers since all international Air China flights transit through Beijing.
Currently, Air China's global network consists of over 420 routes, including 101 international, in 40 countries and regions. The airline flies to 1330 destinations in 192 countries through the Star Alliance. Air China's US to India flights connect San Francisco, Los Angeles and New York with New Delhi and Mumbai through Beijing. Air China's codeshare flights link the United States with other major Indian cities like Hyderabad and Bengaluru.
The cheapest fare deals for Air China flights from USA to India are exclusively available at Indian Eagle, a most trusted travel booking partner of Indians in America. Indian Eagle has witnessed a remarkable increase in the number of bookings from the US to India via Qatar since the free 4-day transit visa to Qatar was introduced for Qatar Airways' passengers. Likewise, Beijing's new 6-day visa-free policy for international transit travelers is expected to boost Air China flight bookings for US to India itineraries and other routes.
The 53 countries eligible for the free 144-hour transit visa to the Beijing-Tianjin-Hebei Region are the United States, Singapore, the United Kingdom, Qatar, the United Arab Emirates, Austria, Belgium, the Czech Republic, Brunei, Denmark, Estonia, Finland, France, Germany, Greece, Hungary, Iceland, Italy, Latvia, Lithuania, Luxembourg, Malta, Poland, Portugal, Slovakia, Slovenia, Spain, Sweden, Switzerland, Russia, Ireland, Cyprus, Bulgaria, Romania, Ukraine, Serbia, Croatia, Bosnia, Mexico, Brazil, Chile, Canada, Argentina, Australia, Japan,  Herzegovina, Belarus, Montenegro, Macedonia, Albania, Monaco, New Zealand, South Korea, and the Netherlands.