New Jersey schools have recently added as many as 19 Hindu festivals to their holiday lists, as per a directive from the State Board of Education. The school-going students from the Hindu community in the state of New Jersey will be able to take leave on those festivals without facing any repercussion from the school authorities.
While Indians in New York are still struggling to make Diwali a public holiday, the Hindu community's right to religious freedom during certain festivals including Navaratri and Diwali is acknowledged in New Jersey. It is a reason for New Jersey's Indian community to rejoice. There are approximately 3 lakh Indians in the state of New Jersey, according to the 2010 census.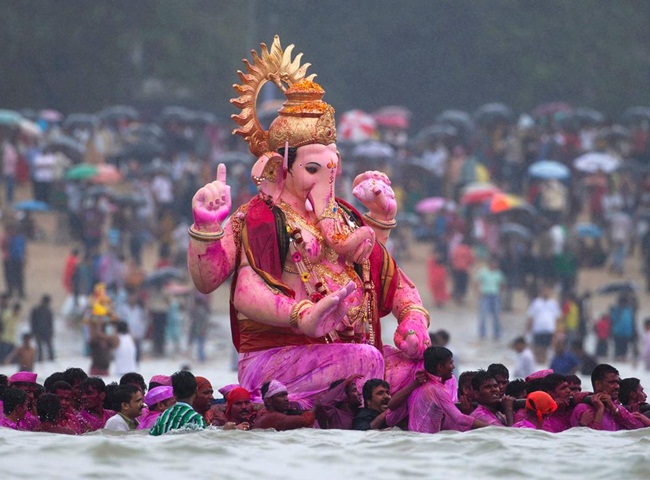 The New Jersey school holiday list includes the following Hindu festivals for Indian-origin students:
Guru Purnima
Naga Panchami
Raksha Bandhan
Krishna Janmashtami
Ganesh Chaturthi
Makar Sankranti
Vasant Panchami
Maha Shivaratri
Ramnavami
Hanuman Jayanti
Souramana Yugadi
Chandramana Yugadi
Govardhan Puja
Navaratri
Dussehra
Diwali
Pongal
Onam
The new list of religious holidays for schools in New Jersey makes it mandatory to excuse any Hindu student's absence during any of the above-mentioned festivals. According to the New Jersey State Board of Education, the Hindu students should not be deprived of any opportunity to compete for any award in any niche due to their absence from schools on religious holidays related to their festivals listed above.
The directive to New Jersey schools also states, "Students who miss a test or examination because of absence on a religious holiday must be given the right to take an alternate test or examination." The schools are also mandated to record such absences as excused absences.  Even any student takes leave or is absent during Navaratri which continues for nine days, the school authority is barred from taking any punitive action against them.
Travel Beats is a digital news portal for Indians and NRIs by IndianEagle, a leading international organization booking travel between the US and India. It publishes the latest news and stories from India and USA.