A new signature campaign has been launched to gather momentum in pushing the United States' postal service department towards releasing a stamp recognizing Diwali, the Hindu festival of lights, as a special day in the US.
Several such campaigns for the same purpose by various Indian American organizations surfaced across the US over past few years, but neither met with success. However, the latest campaign is initiated and driven by none other than Tulsi Gabbard, a well-known American politician and member of the US Democratic Party.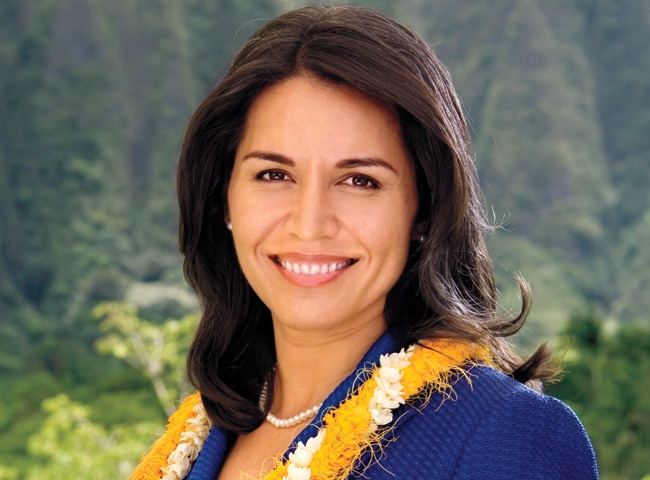 Tulsi Gabbard, who is endorsing Senator Bernie Sanders for the 2016 Democratic presidential nomination, is the first Hindu member of the US Congress. Though born to an American couple, she accepted Hinduism in her teens under the influence of her mother who herself is a follower of Hinduism. Since her father practices meditation and holy chanting, she was brought up in a multicultural atmosphere.
Hinduism is a major religion in the United States considering the increasing number of Hindu Indian Americans and the Americans following Hinduism across the country. Evidently Diwali is the main festival for them. But the US Postal Service has not yet issued a Diwali stamp to recognize this Hindu festival, according to Tulsi Gabbard.
Despite the nationwide celebration of Diwali by the Hindus in America, Diwali is not a school holiday in many US states. Recently, New Jersey recognized 19 Hindu festivals including Navaratri and Diwali as school holidays.
"Diwali is a spiritual celebration of triumph of good over evil and right over wrong. After decades of effort towards getting a postal stamp in recognition of Diwali across the United States, we are almost at the final stage," said Tulsi Gabbard.
In a video message, she entreated the followers of Hinduism in America to sign her online petition and join the campaign so that the collective voice of all supporters could move the United States Postal Service to issue a Diwali stamp recognizing the festival of lights as a special day and enrich the country's cultural diversity.
Travel Beats is a digital news portal for Indian Diaspora IndianEagle, a leading international organization booking travel between the US and India. It publishes the latest news and stories from India and USA.