Tamil Nadu has rightly earned the title "The Land of Temples". More than 30,000 temples bear the character and distinct style belonging to different dynasties.The common feature that runs through them is the outward appearance and close resemblance owing to one common feature.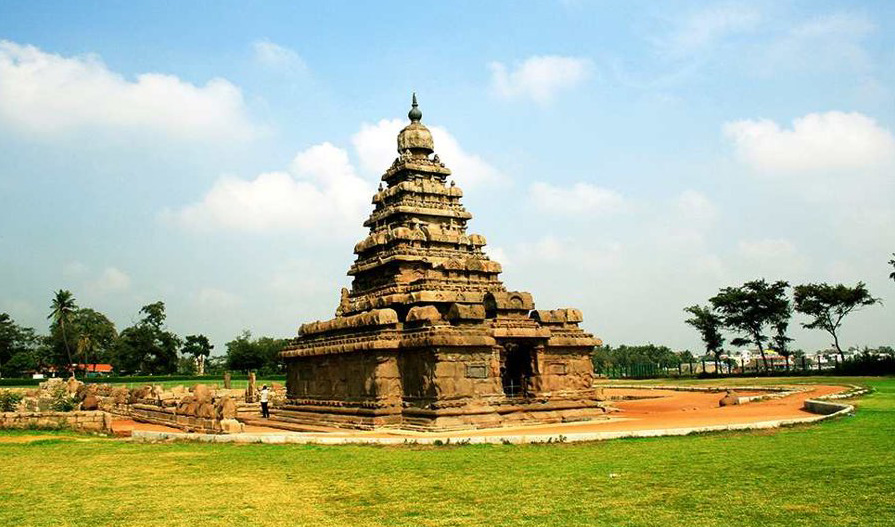 All the temples are huge in size and imposing, the towers are crowned with "gopurams".The "vimanam" are spacious halls with a lot of space. Each temple is set apart in its signature architectural style. Each temple is dedicated to a different deity. Most temples are nearly 600 to 800 years old.
The deitites with most temples are Lord Shiva, Bhairava, Lord Vishnu, Lord Murugan and Lord Hanuman.Some temples have been awarded the status of UNESCO World Heritage Site.A visit to chennai is incomplete without the Shore Temple.
Built in (700-728 AD) belonging to the Pallavas, shaped like a pyramid, the Shore temple stands at 60 feet tall. The small temple adjacent to it is carved out of local granite, set against the backdrop of the Bay of Bengal.Mariners named it the Seven Pagodas as the tall structure acted as a landmark for navigation for the ships.A combination of three shrines, the main shrine is dedicated to Shiva, so is the smaller second shrine. The third shrine is dedicated to Lord Vishnu. Orthogonal in configuration, the two Shiva shrines have an entrance with a transverse barrel vault gopuram.
Indian Eagle recommends a Pilgrimage to the land of Temples. Check our Lowest Airfares to Chennai and good deals with cheap flight tickets to Chennai