Some people believe in saying, while some people believe in doing. Having scripted a success story for herself and a story of inspiration for those who often complain about the dearth of opportunities for innovation or entrepreneurship in India is Shruti Ahuja. She is one of the few whose return from the United States is a brain drain back to India.
Braving the waves of India's brain drain to the world's developed countries in 2010; Shruti Ahuja quit her well-paying job and gave up her cushy lifestyle in the US to make it big in her hometown, Hyderabad. She was heavy with hopes, dreams and business ideas when she came back from New York, but she had little idea that she would be instrumental in developing a 'green' solution for India to convert thousands of tons of organic waste into cooking gas and prevent generation of carbon dioxide in the process.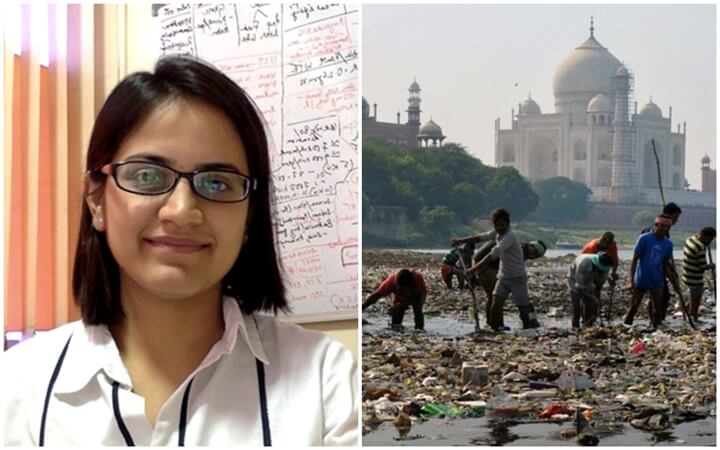 What Shruti ideated during her visit to a poultry farm on the outskirts of Hyderabad almost a decade ago, became the foundation of her social enterprise comprising 16 biogas plants across India where over 12000 tons of organic waste are converted into more than 600 tons of cooking gas or LPG. Her degree in engineering from the University of Buffalo, New York and her work experience in the US became the supporting pillars of her business in India.
On knowing that the mounting of poultry waste is detrimental to the environment, she delved deeper into the problem and learned to her surprise that about 23 million tons of poultry waste is generated in India every year, which can be recycled to produce 270 megawatt of power. While India was on the cusp of new-age economic development, biogas production was at its nascent stage then.
Her concerns about environmental ramifications and health hazards of poultry waste – poultry excreta pollutes water and air – led to her research on organic waste-converting technologies. The research work helped her collaborate with the Indian Institute of Chemical Technology's Bio-engineering & Environmental Sciences division and learn the nuances of working on an organic waste anaerobic gas lift reactor. The first steppingstone to her entrepreneurial journey in India!
Also Check: This Couple Returns from USA to Solve Water Crisis in India 
Having got the license for using biomethanation technology was the first milestone that Hyderabad-based Shruti Ahuja achieved to build a digester. With her own savings and the parents' monetary help, she set up the first digester to run the pilot trial of converting biodegradable items such as food waste, leftover vegetables, dry leaves and poultry waste into biogas. A series of trials and failures perfected the technology and made her confident about its commercial salability.
Finding the market for her organic waste recycling solution was difficult due to the lack of education on and awareness of waste management outside a certain radius of urban areas in those days when tons of waste from different sources was primarily used for landfill. Shruti Ahuja has come a long way from changing the notion that waste recycling was not a profitable industry to making the nation realize the potential of her environment-friendly solution.
Adding to the fruition of Shruti Ahuja's return to India from the US was a contract from the Akshaya Patra Foundation in 2014. She installed a biogas production plant in the Bellary campus (Karnataka) of the Akshaya Patra Foundation, with the daily capacity to convert 1000 kilos of waste into 60 kilos of biogas the midday meal kitchen. The contract was renewed requiring her to install the same plant in the Gujarat, Odisha and Uttar Pradesh branches of the non-profit.
Shruti Ahuja has reached out to bulk waste generators like hotels, hospitals, temples, MNCs, education institutes and food-processing industries, with her waste-to-energy technology to help them manage waste scientifically. The technology has been implemented in different parts of Hyderabad, like Osmania University campus, Capgemini campus, Bowenpally vegetable market, and CVR College of Engineering. She has enabled the Greater Hyderabad Municipal Corporation (GHMC) to generate hundreds of units of electricity from over 5000 kilos of waste every day.
This is brought to you as part of the continued series of inspiring stories about India's reverse brain drain by Travel Beats, a leading Indian American community portal and a subsidiary of Indian Eagle Travel. Indian Eagle is a most trusted air ticketing partner of Indians in North America, catering beyond their air travel needs. Subscribe to our free newsletter for latest community news, stories, events, visa updates and travel alerts.