The month of May is awaiting the inauguration of New York Indian Film Festival 2016, one of the most exciting New York events for Indians in the United States. Scheduled to continue from May 7 to 14, NYIFF has started rolling out the red carpet for actors and filmmakers from India as well as the USA.
The festival authority has not yet published the list of films for screening at NYIFF 2016 which Indians in New York and other cities are curious about. However, Bardroy Baretto's Nachom-ia Kumpasar (Let's Dance to the Rhythm) is the film to be screened on the opening night of New York Indian Film Festival. It depicts the bygone eras of Goan music in the Konkani region of India.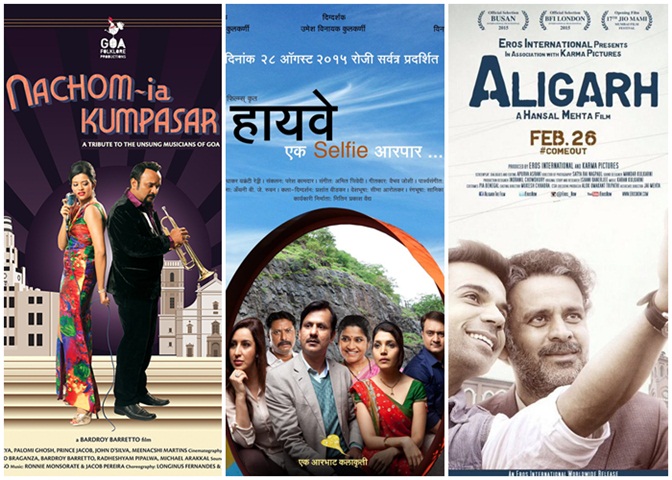 A tribute to the generation of Goan musicians in the 1960s and 70s, Let's Dance to the Rhythm is a tragic love story with an emotional narrative about the past glory of Jazz music outside the popular Hindi cinema of Bombay (now Mumbai).
It is a cinematic celebration of music and love or love for music. With screening of Let's Dance to the Rhythm, the opening night of the festival is sure to be the most entertaining of all New York City events in May. – Aseem Chhabra, Director of the New York Indian Film Festival.
"All is well if the end is well." The maxim seems to be true about the closing night of the cultural extravaganza as the Indian community in New York will watch Aligarh, a critically acclaimed film by Hansal Mehta. Aligarh was recently released in India amidst controversial circumstances.
Hansal Mehta's Aligarh starring Manoj Bajpayee in the lead is a biopic on the real life story of Dr. Shrinivas Ramchandra Siras, who was a professor of Marathi language at Aligarh Muslim University in the Indian state of Uttar Pradesh. He was a published poet too. Some of his colleagues conspired against him and got him suspended under the pretext of his sexual orientation.
Umesh Vinayak Kulkarni's Highway will be screened as centerpiece film at the New York Indian Film Festival 2016. It is a Marathi film set on the Mumbai-Pune highway, which depicts the eventful journey of characters from different walks of life. They discover and confront their unknown selves during the journey which ends up being an unexpected one. Highway marks the Marathi debut of Bollywood artists: Huma Qureshi, Tisca Chopra and Amit Trivedi. It also casts Renuka Sahane and Girish Kulkarni.
Among the New York City events in May, NYIFF 2016 will be a most glittering gala with the presence of eminent celebrities such as filmmaker Vishal Bhardwaj, filmmaker Hansal Mehta, actress Aparna Sen, author Salman Rushdie, cookbook writer Madhur Jaffrey, actor Naseruddin Shah, filmmaker Umesh Kulkarni and singer Rekha Bhardwaj. Arun Singh, Indian Ambassador to the US, is also on the list of guests at the New York Indian Film Festival.
The 16th edition of NYIFF will screen some of the Indian movies which won the 63rd National Film Awards this year. NYIFF 2016 is all set to be bigger than the 15th edition in 2015 in number of days and films as well as in variety of languages and themes. Three theatres including Skirballl Centre for Performing Arts and Village East Cinemas in New York City will hold screenings for 8 days from May 7 to 14.
The fourth theatre will host judges, guests and board members for interesting panel discussions on different topics including LGBT, regional language cinema, animation films, popular film culture, filmmaking in New York, etc. There will be a panel discussion on the evergreen films by yesteryear filmmakers such as Bimal Roy and Basu Bhattacharya in Indian Cinema, too.
Renowned filmmaker Mira Nair is one of the emcees to give the welcome address at the 16th New York Indian Film Festival 2016. 
Check Details Bollywood Exhibition in Washington DC
Travel Beats is a digital portal by IndianEagle for Indians and NRIs. IndianEagle, a leading travel organization, publishes interesting travel stories and entertainment news from USA and India.