India is in the process of issuing e-passports starting this year. Reportedly, all Indian nationals will be issued an e-passport  with advanced security features from 2022 onwards. If you apply for renewal of an existing passport or issuance of a new one, you will get an e-passport, according to the Ministry of External Affairs. The infrastructure of issuing Indian e-passports is already in place as the government of India has issued e-passports to 20,000 diplomats on a trial basis. No glitch has been detected during the pilot program, which ascertains that the issuance and use of e-passports is a success.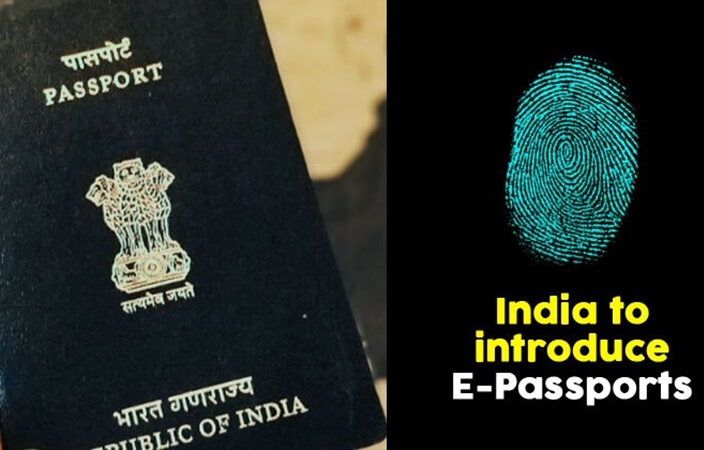 What is an Indian e-passport? 
An Indian e-passport is the usual passport booklet with decrypted data and a SIM card-like electronic microchip embedded in it. The microchip will hold sensitive information such as the passport holder's biometric data. Indian e-passports will have inbuilt security features too advanced to secure the microchip against unauthorized access and data transfer through radio-frequency identification (RFID). 
"The information in the chip has been stored and protected in such a way that without physical touch it cannot be accessed," a senior MEA official said. Immigration officers will be alerted in case of tampered e-passports. Introduced in 2017, the e-passport prototype has been tested in a laboratory certified by the US government.
Besides being too secure to be forged for identity theft, Indian e-passports are in compliance with a higher level of automation for faster immigration clearance. E-passports will facilitate quicker immigration process for international travelers through computerized authorization at major Indian airports. Moreover, e-passports are harder to be damaged. 
Complaint with the International Civil Aviation Organization (ICAO) guidelines, Indian e-passports will feature an internationally recognized logo on the microchip that can be seen on the front. The government of India is in the process of setting up a dedicated IT infrastructure in New Delhi and Chennai to issue 20,000 e-passports an hour and 100,000 units a day. The quest for an agency that will help set up IT systems in Delhi and Chennai is on for the e-passport project.
The procedure to apply for e-passports with embedded RFID technology will remain unchanged. It means the process to issue or obtain an e-passport will be neither elongated nor delayed. All MEA passport offices across the country will issue e-passports with microchip.
Indian Passport has become stronger by 24 ranks in the past five years; all thanks to the liberalized visa policy. According to the Arton Capital Passport Index (ACPI), the ranking of Indian Passport has jumped to 53 from 67 in 2019 based on the visa-free score. Indian passport holders are eligible for visa-free access to 18 countries and visa on arrival to 30 countries.