Good news for foreign tourists to India! Indian e-visa for foreign tourists is more flexible and liberal than before. The enhanced flexibility of Indian e-visa is intended to fetch more foreign tourist arrivals to India. The government announced to liberalize e-visa to India for foreign visitors by increasing the validity period from 30 days to 4 months. It will come into effect soon in April 2017.
The new policy of Indian e-visa for foreign nationals will allow foreign visitors to stay in India up to 2 months from one month. Foreigners are eligible for the increased duration of stay in certain categories of e-visa to India. Effective from April 1, the three new sub-categories of Indian e-visa are e-tourist visa, e-business visa, and e-medical visa.
Moreover, the citizens of the countries including USA, UK, UAE and Australia, which are eligible for Indian e-visa, can seek to visit India under two new categories: Intern (I) and Film (F). The Intern e-visa to India will be granted to those looking to pursue internship programs in non-government organizations. Those looking to shoot films in India can apply for the Film e-visa to India.
India's Intern e-visa came into effect on March 1. 2017. Its approval requires applicants to comply with certain terms and conditions. The Film e-visa to India comes with maximum one-year validity and permits multiple entries during this period.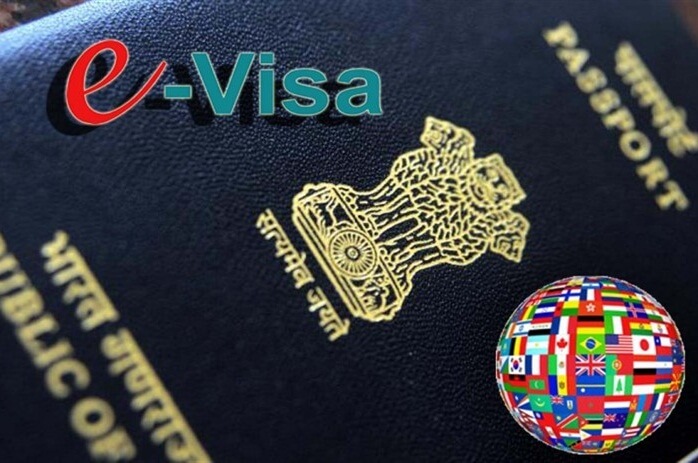 The new policy of Indian e-visa for foreign visitors makes approval of business and medical e-visas mandatory within 48 hours of application in emergency cases. Applicants from 161 foreign countries will receive an email authorizing them to visit India upon approval of their applications for medical or business e-visa to India. They must carry a printout of the authorization email and present it to immigrant authorities upon arrival in India.
Delhi, Kolkata, Mumbai, Chennai, Bengaluru and Hyderabad airports have got dedicated immigration counters and help desks to assist foreigners on medical e-visa to India. India will soon introduce multiple-entry e-visa for tourism and business with a five-year validity period. It will be available to the citizens of most of 161 countries.
The Indian e-visa facility has been extended to 24 airports from 16 airports for entry to India. Recently Pune Airport (PNQ) has been put on the India e-visa list. The facility is also available at three Indian ports including Goa, Mangalore and Cochin in order to promote cruise tourism, according to the new policy of Indian e-visa. Chennai and Mumbai seaports will also start providing the Indian e-visa service shortly.
Also Check New Indian Visa Fees for US Citizens
The new policy of Indian e-visa is a more liberal and flexible approach towards increasing the number of foreign tourist arrivals to India. About 8.89 million foreigners visited India in 2016, while India received 8.27 million foreign tourists in 2015.
Indian Eagle, one of the best Indian travel websites, issues cheap flight tickets for India from United States, and publishes the latest news about Indian visa and tourism on its digital magazine, Travel Beats.