Mention Yoga and Alternative healing practices, India flashes across your Mind. Working hard throughout the year, everyone yearns to be pampered and treated to a good massage and laze around, without a care in the world.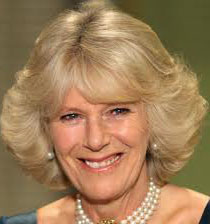 Often People leading a stressful life escape to locales with nature as a sole companion. The therapeutic results of the treatment have persuaded even the Duchess of Cornwell, Camilla Parker-Bowles to give Holistic practice a try. This year the wife of Prince Charles, Camilla Parker-Bowles arrived at Bangalore for alternative healing.
Camilla underwent several ayurveda and naturopathy procedures like yoga, mud therapy and hydro-therapy combined with a South Indian vegetarian organic diet. The getaway into such retreats is to help restore the natural balance of the mind, body and spirit.
Health adviser for the British royal family for the past two years, the practitioner at the clinic has had a long standing association and understands, Exclusive. She stayed in the same suite, when she and Charles visited India for the Commonwealth Games in 2010.
The Expensive presidential suites were customized to welcome the Royalty. Different systems of medicine ayurveda, naturopathy, homoeopathy, yoga and other therapies were offered on the organic farm. It's a small wonder, the Duchess has returned to India for the second Time. The special services offered come with advice from experts within the field of Health Care.
Holistic Health Centres across India have found their way into the tight schedule of Celebrities and The Rich for a rejuvenating experience. The effective results of Yoga Asanas have made it popular, among Page 3 celebrities, who have to cash in on looking younger and agile, all the time.
Ayurveda, Yoga, Naturopathy, Homeopathy and indigenous medicines to cure various ailments, India is the first choice for international VIPs and Sports personalities too. Tucked away in serene surrounding, usually these Holistic clinics are cradled in Lush greenery, lakes and Waterfalls.
Make that appointment with nature, end this year on a healthy Note. Book with Indian Eagle for Cheap Airfare to India for a Holistic Revival of yourself. Begin the New Year with customized dawn yoga sessions and 'spiritually healing' ayurvedic massages and gear up for the coming year. Indian Eagle recommend that perfect getaway at Lowest Airfares to India.