India is going to pen another great story of travel by luxury trains. Worldwide Rail Journeys is looking to introduce a new luxury train in India. Narendra Modi's (Prime Minister of India) vision of "unity in diversity", that is to be concretized by a 'Statue of Unity' under construction in Gujarat, will serve as a model for this ambitious project.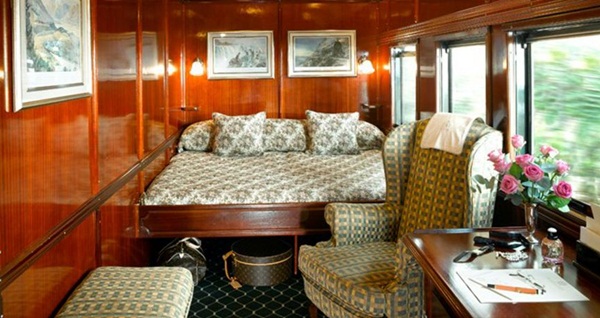 The new train with themed carriages will be titled "Unity Express" as a tribute to India's cultural diversity and heritage. India is a land of different hues, traditions and cultures which differ from each other and vary from state to state. If India is thought of as a united nation, all the different colors get blended to create a collage that is one and unique. This abstract picture of unity in diversity has inspired the innovative theme of the upcoming luxury train.
The carriages of "Unity Express" will be culturally themed based on the cultural values, culinary varieties, diverse heritage and history of India's states including Gujarat, Punjab, Rajasthan, West Bengal, Odisha and Andhra Pradesh. Guests will be treated to luxury in private, air-conditioned cabins, a lounge and a dining car.
Journeys by the "Unity Express" will be designed according to the cultural heritage of the states that the train will pass through. The on-trip hospitality service will include regional cultural shows, traditional culinary refreshments and visit to local tourist spots in each of the states. Duration of journeys, important stopovers and other details are yet to be finalized.
Initially, the Royal Rajasthan on Wheels will be offering themed journeys from November 2015. The new "Unity Express" luxury train will see daylight later on.
Fly to India and experience diverse heritage & hospitality of Indian states while traveling by luxury trains. IndianEagle.com ensures the joy of air travel by booking cheap flight tickets from USA to India.