Northeast India is full of offbeat attractions and incredible wonders, most of which are unseen, unknown, and unexplored till date. This mystic part of India spans from Darjeeling in North Bengal to the Indo-Tibet, Indo-China, and Indo-Burma borders through geographically diverse forested landscapes penetrated by rivers and streams in hilly terrains and green valleys. Many are flattered by illusions of making trips to Northeast India, but a few dare to drive or travel all the precarious way. One such road trip to Northeast India by Jatin Kapoor and Karan Jung at Alternate Atlas makes a fulfilling story for aspiring road trippers and adventure enthusiasts at Travel Beats.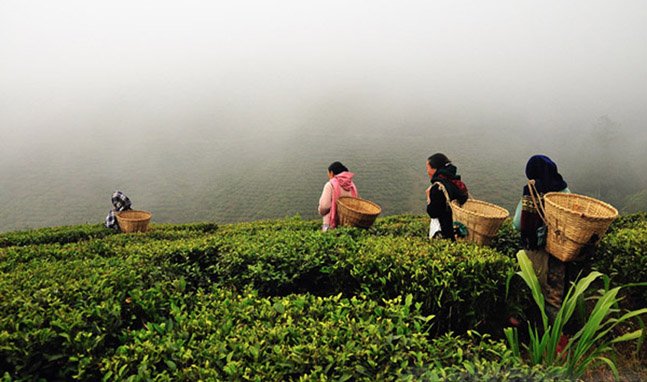 We started our road trip to Northeast India from Siliguri in West Bengal with cups of Darjeeling and Lopchu tea adding to our gusto for the adventure ahead. Our first stopover was Darjeeling where we spent a night in a planter's bungalow. Tea plantation is the backbone of economy in North Bengal and most of Northeast India as it seemed from a huge number of men and women working in sprawling tea gardens there. Corporates like Tata own some of the tea estates in Darjeeling and Assam. We caught an eyeful of the lush green landscape dotted with tea plantations across highs and lows of the valleys where pluckers (most of whom are women) work meditatively like the Solitary Reaper in a poem of the same name by William Wordsworth.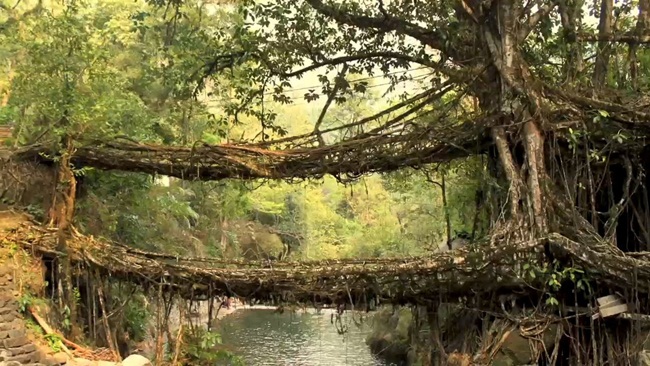 We drove the car from Darjeeling to Shillong, one of the best road trips in India. The beauty of nature in different concrete forms on both sides of the winding road overpowered our senses. Known as the Scotland of the East, Shillong is the capital of Meghalaya. It is a springboard of entertainment and a hotbed of activities through the atmosphere feels laidback there. [pullquote]Located in the Khasi Hills of Meghalaya, Mawlynnong Village is also known as 'God's own garden'. For its unmatched cleanliness, the village is featured among the Inspirational Stories of Rural India.[/pullquote] We explored caves, visited Mawlynnong (the cleanest village in Asia), and trekked a little. Cherrapunji where the highest rainfall occurs in the world welcomed us too. What is the most surprising about the villages of Meghalaya is the way the living roots of trees form natural bridges. Such bridges last for centuries. We took a walk across one such bridge and had a nice time over great food at the night bazaar in Shillong.
Meghalaya's living root bridges are among the most offbeat attractions in India. Huge thick roots naturally get intermingled to form bridges which are so strong that around fifty people can walk on them at a time. Such natural wonders are common sights to behold across the banks of streams in Meghalaya. The Living Root Bridge in Cherrapunji is a UNESCO heritage site. – Indian Eagle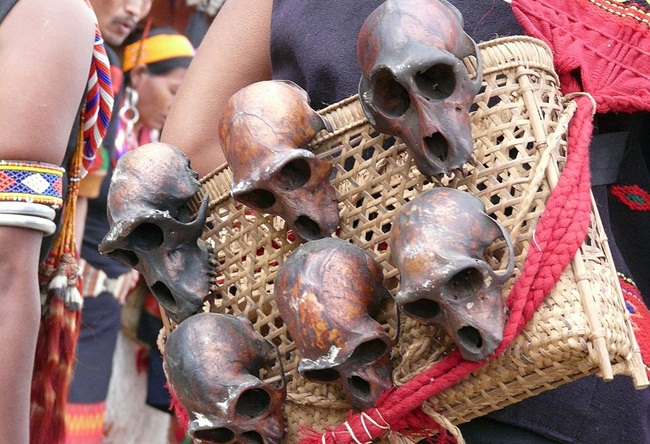 Then, we drove from Meghalaya to Nagaland, the land of head hunters. It is a customary practice for the people of the Naga tribe to severe the heads of their enemies and put them as trophies on display in their homes. Even such trophies are preserved and exhibited in Nagaland's State Museum. Hornbill Festival of Nagaland is a major festival when all the 16 tribes of the state get together to celebrate their unity. Hornbill Festival was the main reason that this road trip to Northeast India was planned.
We were overwhelmed with warm welcome in Kohima, the capital of Nagaland. A group of natives took care of our needs, served us with platefuls of mouth-watering dishes from their local cuisine, and treated us to the best of hospitality. The locals are decent, humble and warm. The influence of mother figures in the society of Northeast India did not elude our attention. Little did we know that the Second World War actually concluded on the soil of Kohima. The corpses of hundreds of American, English and Indian soldiers lay buried at DC's Tennis Court.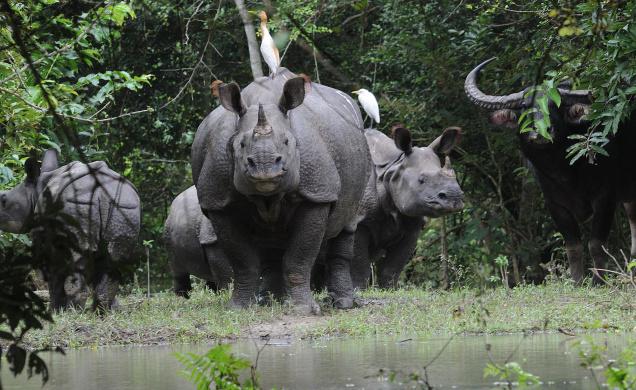 The next destination was Assam where we stopped by the Kaziranga National Park, a UNESCO World heritage site. Watching one-horned rhinoceroses and wild elephants was as exciting as walking on the Living Root Bridge. Inside the park, we took a boat ride on the Brahmaputra River and caught glimpses of the Gangetic dolphins. On the way back from the park, we came across a few local boys playing soccer. We went into a game with them and lost miserably only to realize that Northeast India has the best soccer talent in the country.
Our untamable lust for road tripping took us to Pangsau Pass at a height of 3727 feet on the India-Burma border. It is close to the famous Still Will Road built during the Second World War. This could connect with the much talked about road from India to Thailand. Carpet making is a means of sustenance for the natives of this seemingly uninhabited place. They weave beautiful carpets out of the raw materials imported from New Zealand through their awesome craftsmanship.
Named after a Burmese village, Pangsau Pass was the route that led to the invasion of Assam by the Ahoms, a Shan tribe, in the 13th century. It was nicknamed "Hell Pass" during the Second World War as its fierce gradients formed a mammoth obstacle for the American soldiers on their way to China. The Pangsau Pass Winter Festival is a famous event in Nampong, Arunachal Pradesh. – Indian Eagle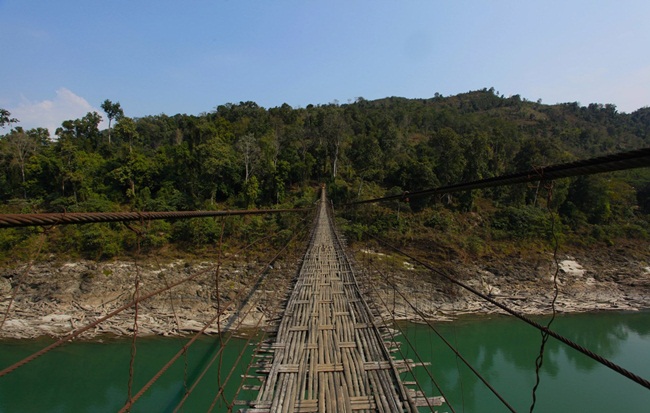 Debang Wildlife Sanctuary in Arunachal Pradesh was the next episode of adventure during our road trip to Northeast India. Also known as the Nampada National Park, the sanctuary is home to tigers, leopards, snow leopards and clouded leopards. The only way to explore the park is on foot. Trekking is full of blood-chilling thrills in the park. Generally, tour guides carry weapons for protection from animals. An expanse of dense forests with marshy land on the river bed creates a supernatural environment. Dr. Salim Ali, a most reputed ornithologist, described Debang Wildlife Sanctuary as the most beautiful national park sans the human intervention.
There are many things to see and do in Darjeeling, Shillong, Kohima and Khonsa. The unseen and unexplored part of this road trip will surely get us back on another drive.
Indian Eagle, a leading international travel agency booking the best USA to India flights at the lowest airfare, brings this exclusive road tripping story with inputs from Jatin Kapoor and Karan Jung.
About the Contributors 
Jatin Kapoor and Karana Jung are young road trippers & dynamic travel professionals at Alternate Atlas. They are on a mission to help travelers explore the natural and cultural uniqueness of India. At Alternate Atlas, they organize village walks, road trips, birding trips, jungle safaris, home stays, and trips to offbeat destinations across India.
Are you a traveler or travel photographer? We would like to share your travel story and experience with our readers. Pitch to us at share@indianeagle.com and get published.