Several incidents of discomfort, misconduct, ill-treatment and sexual abuse, which happened to minors traveling alone by air in the past few years, not only called for a reform in the airline policies and programs for unaccompanied minors, but also raised questions about the safety of minors during solo air travel.
In 2016, the conviction of two men on charges of groping minor girls who were traveling unaccompanied on US airlines sent jitters to parents of minors in the US and beyond. A 14-year-old boy, whose unaccompanied travel for a round trip on American Airlines was booked for an additional $300, was denied a decent, safe accommodation for the night in the event of a long flight delay.
In 2019, Delta Airlines' codeshare partner, Korean Air ignored severe peanut allergy of two unaccompanied Indian American minors from Atlanta, Georgia, kicked them off the flight to Manila and left them stranded at South Korea International Airport.
Reports of such cases involving unaccompanied minors' air travel have put forth two contradicting arguments: flight attendants are not babysitters or personal bodyguards on one hand, and airlines should be responsible for safety of unaccompanied minors on the other.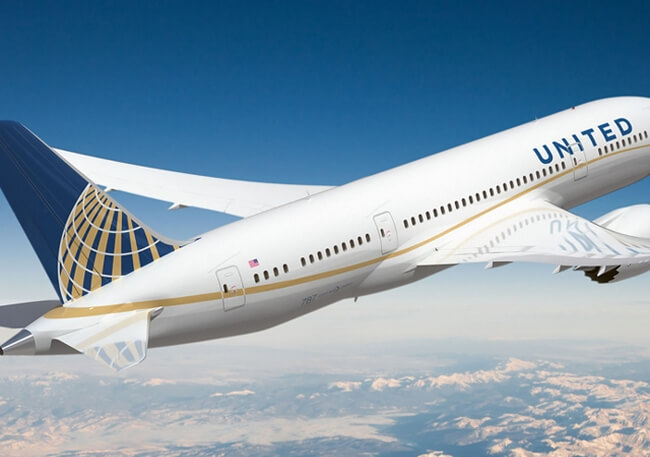 Giving a fresh lease to the arguments is the latest incident in which United Airlines allegedly put a 14-year-old minor on a wrong flight from Newark to Dusseldorf, Germany instead of Stockholm, Sweden.
The minor boy was scheduled to fly unaccompanied from Raleigh, North Carolina to Sweden via Newark, but he mistakenly boarded a flight to Dusseldorf rather than the scheduled flight to Stockholm due to the last-minute gate change at Newark.
The moment the unaccompanied minor found himself on the wrong flight, he informed the flight crew about his predicament. The actual SAS flight had departed Newark for Stockholm by the time he was let off to go back to catch it. The real trouble ensued when United Airlines accommodated the boy on a flight to Copenhagen, Denmark with a connection on to Stockholm, according to the minor's parents and a Business Insider news report.
The boy's mother said complainingly, "The flight to Stockholm from Newark via Copenhagen extended his unaccompanied travel additional 7 hours, which left him fatigued with severe jet lag." She said further that she had no intimation from United Airlines. When she luckily got connected to an airline representative after nearly an hour, she was put on hold to her dismay.
Also Check: How to Upgrade from Economy to Business on Emirates Flights for Less 
"Being an experienced traveler, he did not panic. If he were 10 years old, the situation would have aggravated further for him. If you purchase an airline's unaccompanied minor program for hundred dollars or more, the airline is liable for the unaccompanied minor's safe travel from the origin to the destination. There's a lot that needs to be fixed," the boy's parents remarked.
United Airlines apologized for the drawback in service and its inadequate attention to the unaccompanied minor, saying, "The safety and well-being of all of our customers is our top priority", in a statement to Business Insider.
What's Better: Airlines' Unaccompanied Minor Plans or Companion for the Unaccompanied?
There are different airline policies, programs and fees for minors traveling unaccompanied. "Though some airlines have revised their unaccompanied minor policies over time, today's parents trust a companion a lot more than an unaccompanied minor program. Undeniably, airlines charge exorbitant fees for their service to unaccompanied minors on ground and board. We don't book unaccompanied minors' travel online. Rather, we make sure to handpick and book the best itinerary from the airlines having the best unaccompanied minor policy. In addition, we manage a Facebook group to help our customers seek a reliable companion for their parents or children traveling alone between USA and India," said the chief travel economist of IndianEagle.com, a leading air-ticketing agency for Indians in USA.