Good news for solo female travelers in India! Indian Railways is all set to make train travel in India for easier and better for women traveling alone by reserving berths for them in all coaches. The new facility is not available for women traveling with men in trains.
Six berths will be reserved for solo female travelers, irrespective of age, in sleeper class coaches of trains in India. Even groups of women travelers holding a single ticket (PNR) and traveling without men can avail the facility. If some or all of the six berths reserved for single women travelers are not booked or availed until the first chart is prepared, the berths will be allotted to solo female travelers on the wait lists. If there is no single woman passenger on the wait list, the berths will be released to senior citizens.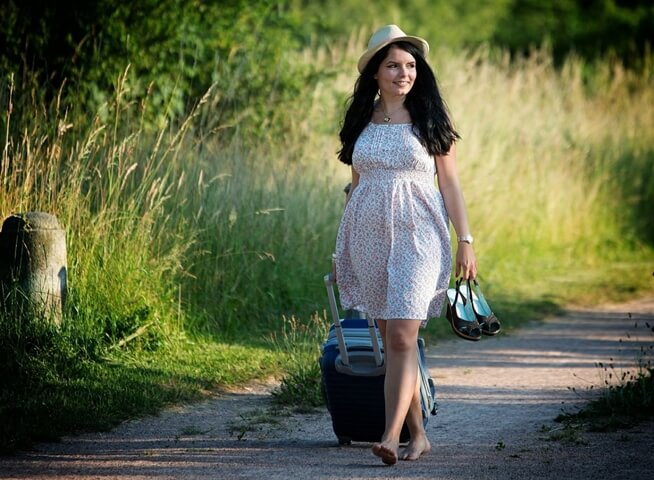 In case one of the six berths under women's quota remains available until the first chart is prepared, it will be allotted to a single woman traveler among the first six passengers on the wait list if there is any. Indian Railways promises more to women travelers in the latest announcement.
Six lower berths will be reserved in all sleeper class coaches for pregnant women traveling alone by train in India. The same facility is also for solo female travelers aged 45 or above and senior citizens, irrespective of gender, to save them from the trouble of climbing up to upper berths.
Also Check: Highlights of Train Travel in India in 2019
Indian Railways has also announced reservation of three lower berths for senior citizens, pregnant women traveling alone and solo female passengers aged 45 or above in all 3-tier and 2-tier AC coaches of trains in India. Full-AC-coach trains like Rajdhani Express and Duronto Express will get 4 lower berths reserved in each of 3-tier AC coaches for the above set of passengers.
With the time passing on, train travel in India is becoming more and more women-friendly. Besides, Indian Railways is on a mission to empower women in the progress of India. Below is a testimony to it:
"Train travel is getting better in India, while air travel is getting cheaper. With more and more people from the middle and lower middle income groups taking fancy to air travel, Indian Railways is all set to woo them back with better facilities and services," remarked the public relation officer of Indian Eagle, a leading travel booking organization.