In India, train travel and air travel are giving each other a tough run. When the middle-class income group started taking to the skies for the dropping fares of domestic flights in India, Indian Railways woke up to a new reality with kneejerk. Thanks to the stiff competition between air travel and train travel in India; tourists got Gatimaan Express, the fastest train from Delhi to Agra. Indians are gearing up to run at a breakneck speed with the upcoming bullet trains from Ahmedabad to Mumbai, from Delhi to Kolkata. Air India started serving traditional Indian meals and kulhad masala chai on some domestic routes, while Indian Railways approached celebrity chef Sanjeev Kapoor to design new menus for the few premium trains, including Tejas Express.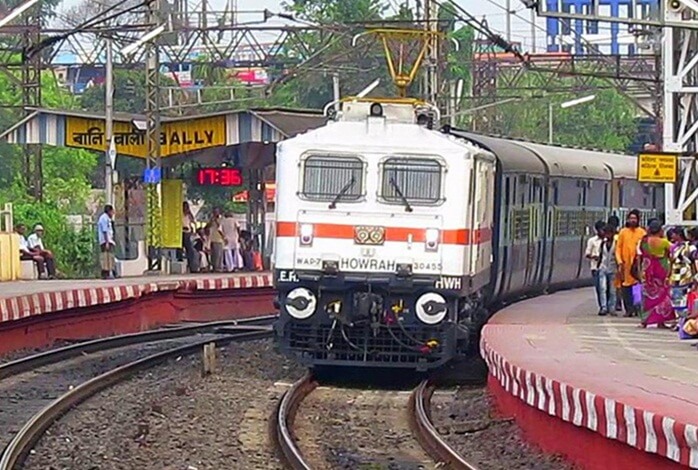 Most of the major railway stations in India have been equipped with Wi-Fi service, while Indian airlines are yet to introduce inflight Wi-Fi on domestic routes. However, Indian Railways is eyeing on a bigger picture by giving the much-awaited green signal to its railway station redevelopment project. The redevelopment of 400 main railway stations across India will kick off this weekend. 24 stations have been selected for the proposed redevelopment at the initial phase, which will take two years. These 24 railway stations include Howrah, Pune, Chennai Central, Kanpur Central, Bhopal, and Bandra Terminus.
The redevelopment of Indian railway stations is aimed at upgrading the existing facilities, modernizing the platforms and introducing new facilities for the convenience of modern travelers. We have curated the key highlights of Indian Railways' redevelopment project for a better future of train travel in India.
Renovation of station buildings to provide modern state-of-the-art facilities of an iconic structure is part of Indian Railways' redevelopment project.
On completion, the redevelopment project will ensure congestion free station premises for non-conflicting entry and exit. The below picture of a typical Indian railway station is expected to change for the better ensuring ultra-convenience of travelers.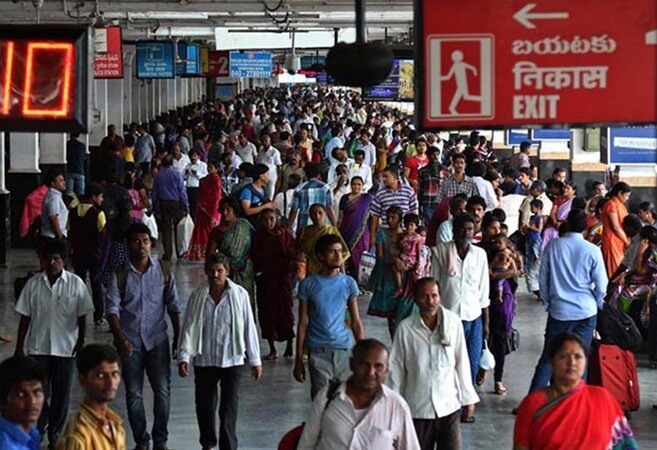 The railway stations will have separate arrival and departure points for smooth movement of incoming and outgoing travelers at peak hours of the day. Secunderabad Railway Station has this model in place.
Indian Railways' redevelopment project will integrate various modes of public and private transport with the railway stations in India. Reportedly, Indian Railways is planning to launch a new app integrating the services of cab aggregators for the comfort of travelers. 
The redevelopment of Indian railway stations will culminate in availability of such essential facilities as wash rooms, cloak rooms, ATMs, pharmacy, Internet kiosks and drinking water at concourse. Catering service will also be available there.
The railway stations will feature user-friendly international signage all over the premises from entry points to the interiors to exit points. The signage will be understandable by all sections of travelers.
Additional facilities like retail space for shopping, food courts for dining, and hospitality will be available there to the pleasure and benefit of travelers.
Helipads will be integrated to the infrastructure of railway stations in India as per the details of Indian Railways' redevelopment project.
The redeveloped railway stations will have improved facilities and ample space for drop off, pick up and parking.
The infrastructure of Indian railway stations will consist of green buildings with natural ventilation and lighting.
What is the best of Indian Railways' redevelopment project is the plan to provide immediate medical facilities at railway stations.
Also Check Upcoming Kaziranga Express for Wildlife Tourism
Travel Beats is an Indian Community portal by IndianEagle, a leading international organization for air travel booking. Travel Beats publishes the latest tourism news and travel stories for Indian Diaspora.