Among the wandering monks of India, Swami Vivekananda is the first name that comes to the mind. The five years of his life on earth, from 1888 to 1893 was full of travels in search of truth, spirituality and a real India. He traveled as a Parivrajaka along the length and breadth of the country. He won the admiration of kings, felt for the suffering people, motivated the youth for a greater cause, studied many religious scriptures, visited many historic sites, gained knowledge, and visualized the future of India during his itinerary, which made a precious treasure of enlightenment for us. On the occasion of Swami Vivekananda's birthday (January 12), we at Travel Beats, an overseas Indian community portal by Indian Eagle, offer a sneak peek into his historic and spiritual travels.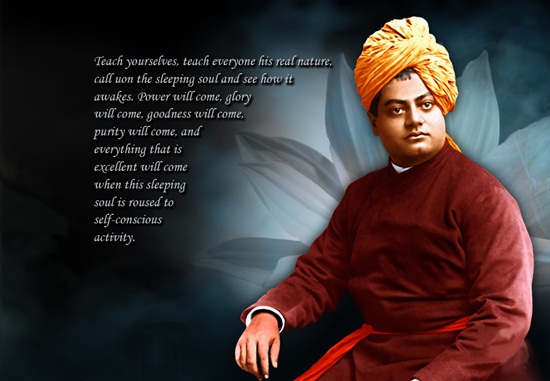 Varanasi, one of the holiest cities in India, was the first destination on his itinerary. In Varanasi, he came across the saints like Trailanga Swami, the authors like Bhudev Mukhopadhyay, and the Vedic scholars like Babu Pramadadas Mitra. From there, he made his way to Rishikesh through Ayodhya, Lucknow, Agra and Vrindavan. He interacted with and took favor from whoever came his way without caring their castes and creeds because he believed in non-duality of the soul. Some of those who were touched by his noble soul became his disciples and got initiated into service to the nation. Among them was Sharat Chandra Gupta, a railway station master in Haridwar, who came to be known as Swami Sadananda. Swamiji fondly called Sharat "the child of my spirit".
Then, Swamiji spent days at Vaidyanath and Allahabad during his itinerary between 1889 and 1890. From Allahabad, he moved to Ghazipur where he got in touch with Pavhari Bana, a great sage. Pavhari Baba was known for his absolute knowledge of Advaita Vedanta. On meeting the sage, he felt blessed and referred to him as a great soul of bhakti and yoga in a letter to Pramadababu. In the first half of 1890, he took a break for the travel and returned to Baranagar Math in Kolkata (then Calcutta). After a short stay there, he left for a trip to the Himalayas in quest of truth. Swami Akhandananda accompanied him on the trip. After a visit to Nainital, Almora, Dehradun and Srinagar, Swamiji went to the Himalayas. Delhi was his destination by the end of January in 1891.
He visited the historical sites in and around Delhi. Then, his travel to Rajputana in west India began. This phase of the itinerary was so eventful that it constituted a big chapter of his biography. The first stopover in Rajputana was Alwar where he received a cordial welcome from both the Hindus and the Muslims. They were influenced by this wandering monk's spiritual values and teachings. Swamiji was invited by Mangal Singh, the King of Alwar, who did not believe in the practice of idol worship because of his western outlook. A meeting with Swamiji changed his attitude towards the idol worship by the Hindus.
Swamiji's Rajasthan travel was full of learning too. He studied Panini's Ashtadhyayi under the tutelage of a Sanskrit Scholar in Jaipur. He visited the Dargah Sharif in Ajmer. His meeting with Ajit Singh, the King of Khetri in Mount Abu on June 4, 1891, is another important event. Out his interest in spirituality, the King became a follower of Swamiji and supported him in many ways. Swamiji studied Mahabhasya during his stay at Khetri and then, he went to Gujarat.
Limbdi, Ahmedabad, Junagadh, Kutch, Porbander, Dwaraka, Baroda, Palitana and Girnar were among his destinations in Gujarat. The Gujarat travel was full of enlightenment for him. He studied the Jain scriptures there. He got the idea of preaching Vedanta in the Western World from Thakur Saheb Jaswant Singh who he came across in Limbdi. Haridas Viharidas Desai, the Diwan of Junagadh, welcomed him as a respected guest. Impressed by his personality, the Diwan used to discuss on different topics with Swamiji till late at night. Swamiji immersed himself in philosophical studies during his nine-month long stay at Porbander. At Kathiawar in Gujarat, he got to know about the Parliament of the World's Religions.
Then, he visited Mahabaleshwar and Pune. While traveling by train in Bombay in 1892, Swamiji happened to meet Bal Gangadhar Tilak, a Nationalist in the Freedom Movement of India. They spent a few days together in Pune. He moved to Panaji in Goa from Maharashtra, and studied the Christian theology at a convent in Goa.
In the second half of 1892, he journeyed to Bangalore, his first destination in South India. There, he met the Diwan of Mysore who described him as "a magnetic personality with a divine force". Swamiji was introduced to Chamaraja Wodeyar, the then King of Mysore and welcomed cordially to the Palace. He was further introduced to the Diwan of Cochin. His travel continued till he reached the southernmost part of India, Kanyakumari, on foot through Trissur, Ernakulam, Trivandrum, and Nagercoil. The meditation on the future of India, at the Kanyakumari Rock, was the culmination of Swamiji's spiritual journey at the end of 1892.
Having had the vision of an individual India, Swamiji traveled to Madurai, Rameswaram, Pondicherry and Madras (now Chennai) in the beginning of 1893. He met Ramnad Bhaskara Sethupathi, the then King of Madurai, who approached him with an urge to participate in the Parliament of Religions in Chicago. Swamiji won the admiration of whoever came in touch with him during the itinerary across Tamil Nadu. Most of them became disciples and responded to his call for renunciation in service to the nation. One of his most ardent disciples in South India was Alasinga Perumal who collected funds for Swamiji's voyage to Chicago by going from door to door. Swami Vivekananda embarked on the historic voyage to America on May 31, 1893.
Swamiji's travel continued from America to the rest of the world till the demise of his mortal body on July 4, 1902. However, the journey of this greatest Indian traveler is as ceaseless as the eternal flow of time. It is still on the go through the spread of his message, teachings, values and vision