If Monisha Rajesh, an Indo-British journalist, had traveled by trains across India in 2016, her book "Around India in 80 Trains" would have had a few more pages about the transformation of train travel in India. Undeniably, her train journeys from Kashmir to Kanyakumari would have not been full of offbeat experiences due to current new coaches with passenger-friendly amenities, free Wi-Fi facility on railway stations and e-catering food service on trains. She would have traveled to Agra from Delhi in 1 hour 45 minutes, sipped different 25 flavors of tea and tasted home-cooked local meals during journeys. IndianEagle lists several new reasons to travel by train in India for tourists like Monisha Rajesh.
25 Varieties of Tea to Enhance Joy of Train Rides  
Tea is one of the new reasons to travel by train in India. Is it a new beverage to drink while traveling by trains? A big NO! Since the inception of Indian Railways, tea has been available on trains. Now train travelers will be provided with a list of 25 tea varieties to pick their favorite flavors from. Interestingly, the 25 varieties of tea can further be customized in as many as 1200 ways. Read more about the new flavors of tea to be served on Indian trains.
Train Hostesses Serve Travelers in Compartments     
Of all Indian trains, the Gatimaan Express from Delhi to Agra offers the sophistication of air travel. Launched on April 5, 2016, the Delhi to Agra semi high speed train has a team of 15 hostesses, dressed in blue jackets and black trousers, to welcome passengers on board and ensure their convenience. Trained in behavioral etiquettes and fluent in English communication, the Gatimaan Express' hostesses can give a competition to air hostesses. Know why you should travel on Gatimaan Express.
Home-cooked Food Supply to Passengers on Trains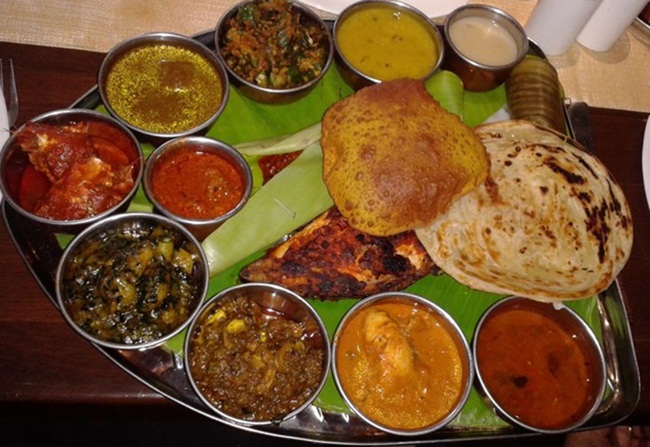 There is no alternative to fresh home-cooked food, which is one of the new reasons for traveling by train in India. Indian Railways, in collaboration with self-help groups of farmers, has launched a pilot project to supply onboard passengers with home-cooked food from local cuisines during their train journeys in the Konkan region of Maharashtra. A similar initiative has been launched on some trains in Kerala. Travelers can place orders online by logging on to the website of Indian Railways Catering and Tourism Corporation (IRCTC).
Chef Sanjeev Kapoor to Design New Menu for Passengers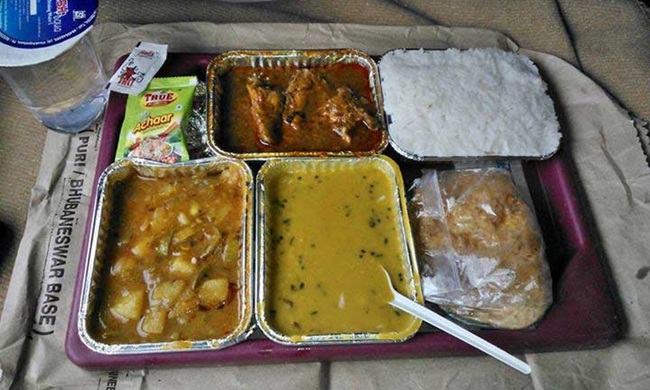 If the above three reasons are not compelling enough to make you travel by train in India, a new menu to be crafted by celebrity chef Sanjeev Kapoor for passengers will be an irresistible attraction of train travel across the country. Reportedly, Indian Railways has approached Chef Sanjeev Kapoor to design a tasty yet pocket-friendly menu for travelers.
Advance Meals Booking through e-Catering Service   
Again, foodies have more reasons to travel by train in India than others. Indian Railways' e-catering service for online food order on trains and at stations has been gaining momentum since its launch in 2014. Station-based e-catering facility, which is currently available at 45 railway stations, will be gradually extended to 410 major stations. Leading ready-to-eat food brands including Haldiram's, Bikanerwala, KFC, Domino's Pizza, Chaayos and likes have joined the e-catering scheme. Travellers can book their meals online or via SMSs or over phone or through apps like Travelkhana.
Trains and Railway Stations to Get Bio Toilets
Indian trains and railway stations are often sneered for lack of cleanliness. Indian Railways has undertaken several initiatives including installation of bio toilets and dustbins in train coaches to improve the picture of train travel in India. Besides, travelers can send an SMS using the newly launched 'clean my coach' app to get their compartments cleaned. Such a passenger-friendly service is an unavoidable reason for traveling by trains in India.
Free Wi-Fi Access at Major Indian Railways Stations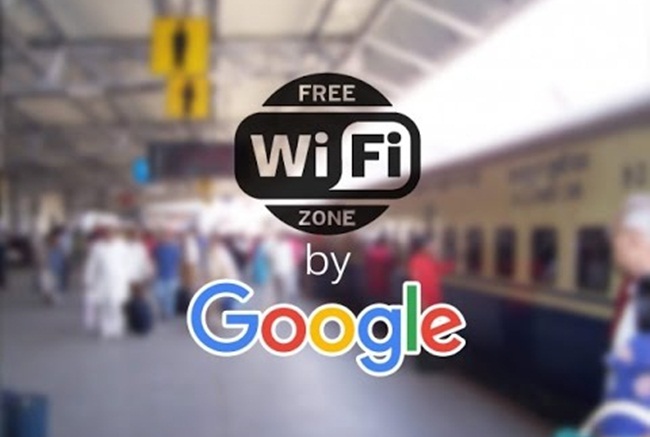 Free Wi-Fi access at major Indian railway stations is one of the new reasons to travel by train in India. Indian Railways, in partnership with Google, has brought 10 major city railway stations including Mumbai, Pune, Hyderabad, Kochi, Vishakhapatnam, Bhopal, Bhubaneswar, Raipur, Ranchi and Vijayawada under the purview of free Wi-Fi facility, which will be extended to other railway stations across India in the next phases.
Modern Amenities at Railway Stations of Pilgrim Centers   
Indian Railways is all set to revolutionize train travel for pilgrimage across the country. The railway stations of popular Indian pilgrim centers such as Ajmer, Tirupati, Haridwar, Dwarka, Varanasi and Amritsar will soon be beautified and equipped with passenger-friendly amenities. Even plans to make train coaches more disabled friendly for the old and the differently abled are underway.