Tea and travel are synonymous in India. Tea is a must have during train travel and a must find on Indian trains. Since the inception of railways in India, tea has been a most popular beverage during train travels in all seasons. For the first time in the history of tea in India, as many as 25 varieties of tea or chai will be available on trains.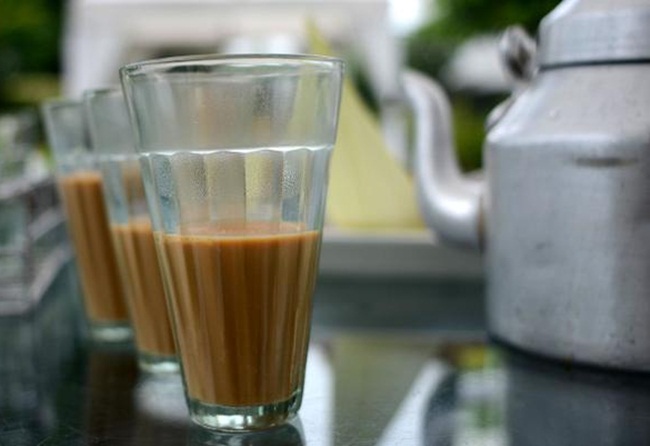 Indian Railways Catering and Tourism Corporation (IRCTC) has partnered with a leading tea café chain to provide passengers with a list of 25 varieties of tea on trains. Passengers can choose to have their favorite flavors from the list. The 25 varieties of tea can further be customized in more than 1200 ways.
Only two variants of tea on Indian trains – milk tea and black or lemon tea – have been available till date. Travelers' taste has changed with changing times. These days several different beverages including coffee, soup, condensed milk and soft drinks are also available. Naturally the travelers who are tea lovers crave different varieties of tea.
Soon-to-be-served 25 varieties of tea on Indian trains include 'hari mirch' chai, 'adrak' chai, 'tulsi' chai, honey ginger lemon chai, 'aam papad' chai, masala chai, 'desi' chai and likes. Passengers can choose to be served any tea type in kulhad (clay pot) or plastic cups.
IRCTC has also come up with a mobile app for travelers to access the list of 25 tea varieties and order their favorite flavors. They will get 10% cash back offer on orders of tea worth INR 300 or more through the mobile app. However, travelers should order their favorite picks from the list of 25 varieties of tea 2 hours before their trains' scheduled departure and arrival.
This initiative by IRCTC to pamper travelers answers 'Why is tea important in India?' Sipping different flavors of tea on Indian trains would be an unforgettable experience for tea lovers.
Recently, Indian masala tea in kulhad or clay pot has been added to the menu on Air India flights between Delhi and Mumbai. Read more about kulhad chai on Air India flights. – IndianEagle
Travel Beats is a culture & entertainment portal for Indian diaspora by IndianEagle, a leading international travel booking organization. It publishes the latest news from India, USA, Canada, NRIs, and aviation.