Indian-origin Dr. Parag Agarwal from California is the new CEO of Twitter. He succeeded Twitter's co-founder Jack Dorsey who stepped down from the most coveted and responsible position of CEO on November 29, 2021. With unanimous consent of the social networking and micro blogging company's board to his appointment as CEO, 37-year-old Parag Agarwal joined the elite club of global tech CEOs of Indian origin, including Microsoft's Satya Nadella, Google's Sundar Pichai, IBM's Arvind Krishna, and Adobe's Shantanu Narayen.
"Parag is CEO starting today. He has been my choice for some time given how deeply he understands the company and its needs. He has been behind every critical decision that helped turn this company around. He's curious, probing, rational, creative, demanding, self-aware and humble. He leads with heart and soul. He is someone I learn from daily. My trust in him as our CEO is bone deep," said Jack Dorsey in his resignation note.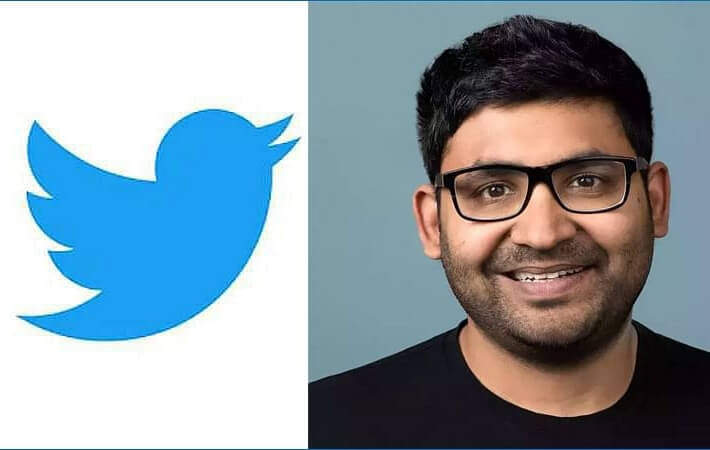 Who is Dr. Parag Agarwal, Twitter's new CEO? Born and brought up in Mumbai, he is a distinguished IIT-Bombay graduate from India. He moved to the US in 2005 and joined Stanford University for masters in computer science and engineering. He is also a PhD alumnus of Stanford University. He has been with Twitter since 2011. Twitter had hired him as a Distinguished Software Engineer in October 2011, and he became the chief technology officer (CTO) of Twitter in 6 years of his journey at the social media firm. In only four years of his outstanding service as CTO, Parag Agarwal became the CEO of Twitter.
Netizens from America to Asia are wondering over Twitter CEO Parag Agarwal's salary and net worth. He has helmed the company's technical strategy at Twitter. He also led the company's several teams in machine learning and artificial intelligence. Twitter's audience growth is one of his remarkable contributions to the company. He is also responsible for optimizing the company's use of AI technology in enhancing the relevance of user-generated tweets. Prior to joining Twitter, he had short stints in data management research at Microsoft, Yahoo, and AT&T Labs, Inc.
Leading business analysts opined that the appointment of an Indian-origin CEO is likely to impact Twitter's relations with the government of India.
Subscribe to Travel Beats, a leading overseas Indian community portal, for latest Indian Diaspora stories, US visa & immigration news, and air travel to India updates. Travel Beats is a subsidiary of Indian Eagle, a trusted air-ticketing partner of NRIs and OCIs, with a proven record in booking cheap economy and business class flights to India round the year.
The CEOs of global conglomerates, from Stripe to SpaceX, are eloquent in congratulating Parag Agarwal on having become the CEO of Twitter. Elon Musk, the world's richest billionaire, tweeted, "USA benefits greatly from Indian talent!"
Google, Microsoft, Adobe, IBM, Palo Alto Networks, and now Twitter run by CEOs who grew up in India. Wonderful to watch the amazing success of Indians in the technology world and a good reminder of the opportunity America offers to immigrants. 🇮🇳🇺🇸 (Congrats, @paraga!)

— Patrick Collison (@patrickc) November 29, 2021