Indian American photographer Anand Varma from Atlanta is named 'Emerging Explorer' by National Geographic. One of the achievers in the Atlanta Indian community, he is one of the 14 individuals from different walks of life, who National Geographic selected as Emerging Explorers of the year 2017.
National Geographic's list of Emerging Explorers recognizes exceptional talent of aspiring artists, storytellers, scientists, innovators and conservationists from across the world, who act as agents of change for betterment of the world through their work of art, technology, engineering, education, or innovation.
Atlanta-based Anand Varma is a science photographer and traveler. He is a passionate storyteller too. He is fond of discovering and telling stories behind the science of everything in day-to-day life. He observes primate behavior, studies hummingbird biomechanics, explores forest ecology and likes through the lens of his camera.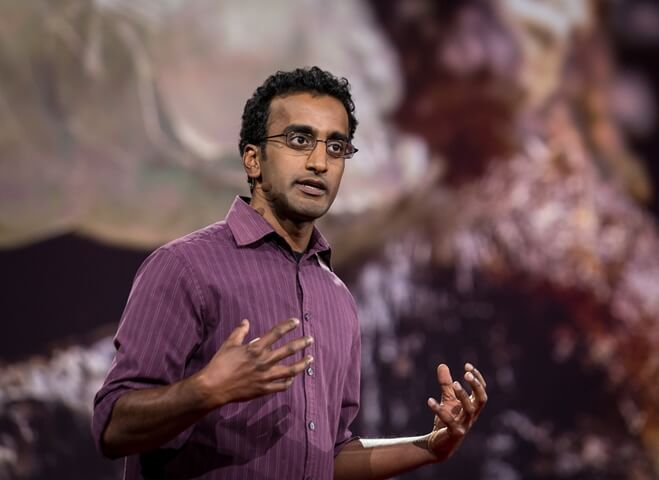 Being a first-generation Indian American, Anand grew up in Atlanta exploring the charms of woods and admiring the vivacity of streams unlike other children. His curiosity about the world of nature knew no bounds when he found his dad's old camera in his teens. It set him on an adventure spree to discover joys and wonders in the natural world.
Anand Varma's interest in photography is not limited to exploring the wonders of nature and telling their stories. A graduate in interactive biology from the University of California, Berkeley, he also helps biologists communicate their research through photographs. His photographs depict the science behind an array of things from amphibian diseases to mangrove forests.
His tryst with National Geographic dates back to 2006 since when he has assisted several personalities with 13 articles published in National Geographic. The title 'Emerging Explorer' is not his first recognition from National Geographic. He received a Young Explorer Grant from the National Geographic Society in 2010.
Born in Atlanta, Georgia, Anand Varma wanted to become a marine biologist because of his obsession with marine life. When he was a teen, he worked in a local aquarium store where he was required to sell various fishes and study their biology. It deepened his interest in marine life. A die-hard admirer of Charles Darwin and E. O. Wilson, he worked as a wetland photographer in temperate rain forests and arid grasslands during a project with National Geographic.
Alongside conferring the title 'Emerging Explorer,' National Geographic awards each $10,000 for research and exploration in their respective fields, so that the selected individuals can enlarge the impact on the world they are making through their work. "These bold people with their transformative ideas are taking National Geographic's mission further and improving the world as they go," National Geographic said in a press release.
Travel Beats, a dedicated Indian Diaspora portal by Indian Eagle, publishes the latest news and interesting stories from India and USA. Subscribe to Travel Beats' free newsletter for the latest updates on Indian American community and air travel.