Indian American Ashley J. Tellis is likely to replace Richard Verma as US ambassador to India in the Trump administration. He is on President-elect Donald Trump's list of the best diplomats for the department of external affairs. Needless to say, India is one of the key Asian countries to continue strategic trade and cultural relations with for the United States. Reportedly, appointment of the next US ambassador to India is a priority to the Trump transition team.
Mumbai-born Ashley J. Tellis has been a strategic advisor for USA's international security, defense and external affairs for years. He has served in various key strategic positions in the US government. A postgraduate and PhD from the University of Chicago, Ashley J. Tellis has been a special assistant to the President for strategic planning for Southwest Asia and the Senior Director for the National Security Council. He has been a senior adviser to the Undersecretary of State for Political Affairs.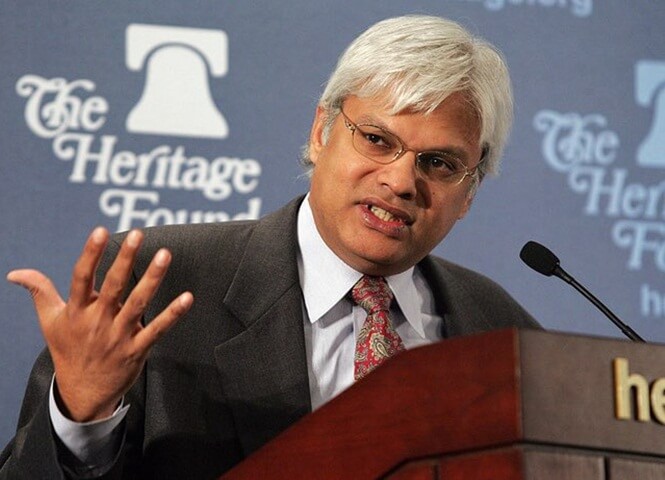 Currently, Ashley J. Tellis is a senior fellow at the Carnegie Endowment for International Peace. He played a diplomatic role in several bilateral talks between the US and India, including the US-India civil nuclear agreement. He was actively involved in negotiation of the civil nuclear agreement with India. When he was in the US State Department of Foreign Services, he served as senior adviser to the ambassador to India at the US Embassy in New Delhi.
Indian American diplomat Ashley J. Tellis is a published author too. He has penned several books, including 'India's Emerging Nuclear Posture,' and coauthored Interpreting 'China's Grand Strategy: Past, Present, and Future.' He has also written 'Getting India Back on Track: An Action Agenda for Reform.'  
Though he was not a die-hard supporter of Donald Trump during the US election campaigns in 2016, his name for the next ambassador to India has been welcomed. Rather, Hillary Clinton's list of 50 Republicans featured his name last year. In spite of being nominated for the post of the top American diplomat in India, Ashley J. Tellis did not refrain from saying in uncertain terms during a recent interview, "Trump has little knowledge of external policy issues, which makes the future of US-India bilateral relationship unpredictable."
Unsurprisingly, Ashley J. Tellis' uninhibited criticism of President-elect Trump has not outshined his merits for being the next US Ambassador to India.
Ashley Tellis was a professor of policy analysis at the RAND Graduate School before he made his foray into the government service. He is a member of several organizations in such niches as defense and international studies, including the United States Naval Institute, the Council on Foreign Relations, the International Institute of Strategic Studies, and the Navy League of the United States.
 Also Check Amul Thapar among US Supreme Court Judge Nominees
Travel Beats is a leading Indian American portal by Indian Eagle, a trusted partner of Indians in USA for booking their travel to India. Subscribe to Travel Beats' free newsletter for the latest news and stories of Indian Diaspora.