Indian government has significantly amended the Indian Citizenship Rules, 2009 to implement some changes for the benefits of Indians abroad. The process that overseas Indians renouncing their Indian citizenship are required to follow is said to be simpler and easier than before in the latest amendment of the rules, according to the Ministry of Home Affairs, India.
The recent amendment of the Indian Citizenship Rules, 2009 includes a revised form (Form XXII) for those residing abroad and willing to renounce their Indian citizenship. Now onwards, individuals taking a decision to give up their Indian citizenship are obliged to declare it in the revised form XXII and specify the circumstances under which they are seeking to get foreign citizenship.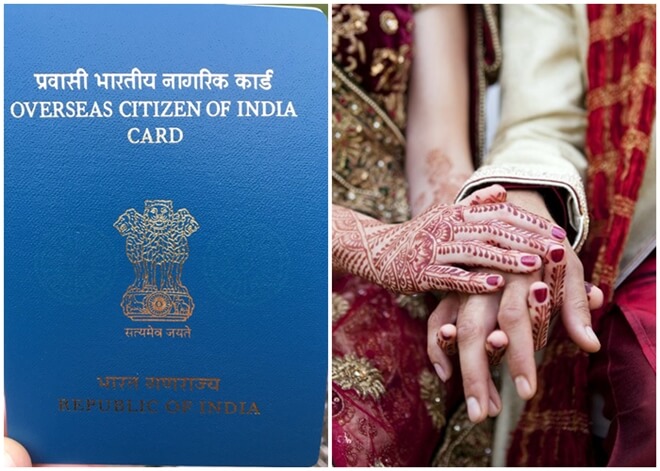 The concerned authorities will review the application on receipt of the prescribed form declaring an individual's decision to renounce his citizenship of India and acquire foreign citizenship. They will examine the accuracy of the written declaration while processing the application. The authorities will neither register it nor issue a certificate of renunciation of Indian citizenship unless they are satisfied about the particulars of the declaration and the exactness of the circumstances furnished in the form XXII.
The latest amendment of the Indian Citizenship Rules, 2009 entitles foreign-born or foreign-origin spouses of Indian citizens to gain an Overseas Citizen of India (OCI) card. In a major revision of Indian government's citizenship rules, the foreign-origin spouse of an OCI cardholder or an Indian national is eligible to receive the privileges of the OCI card, like multiple entries and life-long visa to India.
Also Check: FAA Reauthorization ACT to Benefit Air Travelers from USA
They need to establish their eligibility for the privileged OCI card by meeting certain conditions. So far, they were not entitled to have an OCI card or enjoy the privileges of an Overseas Citizen of India. Once registered as an OCI cardholder, the foreign-origin spouse of an Indian national will be able to make multi-purpose trips to India.
As per a notification from the Ministry of Home Affairs, foreign-born spouses of Indian nationals or OCI cardholders will be treated like Non-Resident Indians (NRIs) with regard to facilities and privileges granted to them from educational and financial standpoints. They no longer need to approach the Foreign Regional Registration Officer or Foreign Registration Officer for a multiple-entry, multi-purpose entry to India. It is not more an obligation for them.
Also check: Latest Travel and Visa News for Overseas Indians 
In August 2018, the Delhi High Court stated that Overseas Citizens of India are entitled to the same fundamental rights to equality and freedom of speech as those granted to Indian citizens constitutionally. The verdict came in when an Indian American doctor's application for an OCI card was cancelled.
This news story is part of our continued effort at Travel Beats to cater the latest citizenship, visa and immigration news to Indians abroad via social media and free newsletters. Travel Beats, a leading overseas Indian community portal, is owned by Indian Eagle Travel , a most trusted name in the field of cheap business air travel booking online.