Anna Hazare, a contemporary face of India in social activism, made headlines at home and abroad for having been awarded the Allard Prize for international peace and integrity. The University of British Columbia's Faculty of Law honored him with this prestigious award at Allard Hall. Anna Hazare is a diehard follower of Mahatma Gandhi and an influential social activist, in India.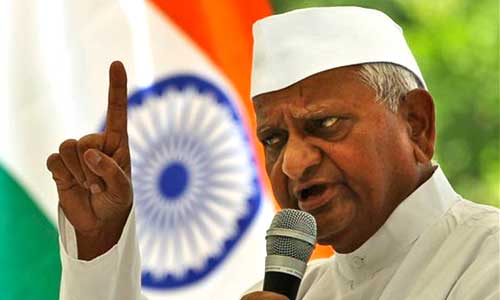 The Allard Prize is worth a whopping $100,000. One of the biggest awards in the world, it is given as a recognition of efforts in protest against corruption and support of human rights. Since 2011, Anna Hazare's tireless fight against socio-political corruption in India has been the talk of the nation. Recently, he has been to the USA on a mission that is to promote his "fight against corruption" campaign and get support of the NRIs there.
He thinks that the Allard Prize has added a spark to the torch that he has lit to ignite the million minds and penetrate the dark veil of corruption. It has made him more sanguine of his mission and vision. He is quoted saying, "I believe that this international recognition will help the movement for change to spread out beyond boundaries and connect the cause with millions across geographies." His non-violent movement against corruption was listed among the "Top News Stories of 2011" by Time Magazine.
The Allard Prize, incepted by UBC Law alumnus Peter A. Allard in October 2012, is presented to a person or an organization for setting an example of courage in fighting corruption, leadership in promoting national integrity, and consistency in working for a noble cause. According to social and political critics, Anna Hazare deserved the prize for his movement to enhance transparency of government policies and launch an investigation of political corruption across the country.
IndianEagle.com connects Indian hearts in the USA and Canada through cheapest air travel to India.