India is eyeing on counting global tourist arrivals not less than 20 million by the end of 2020, and the ministry of tourism is all set to do the needful in order to achieve the target. Redevelopment of Amritsar Railway Station in Punjab as an airport-like infrastructure, proposed at the very onset of 2020, is the latest move towards the direction to accomplishing India's tourism vision and mission.
Good news for pilgrims, tourists and NRIs! The railway station of Amritsar, one of the gateways to the Golden Temple and popular tourist places in Punjab, has been selected for redevelopment on the lines of an airport. The station will be an interface between modern world-class infrastructure and traditional Sikh architecture.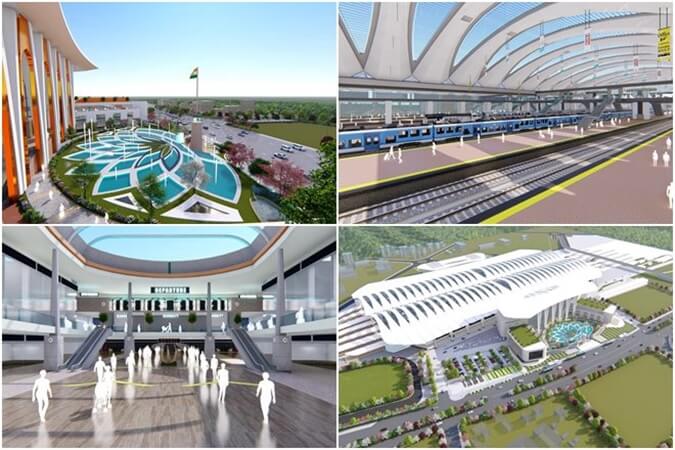 The Amritsar Railway Station redevelopment is a public private partnership venture that is expected to cost INR 300 crore. Upon completion of the project, the station will spread over an approximate area of 10, 76,464 square meters. A lotus pond supported with columns resembling lotus stems, is the most anticipated hallmark of the traditional Sikh architecture, at the grand entrance to the station premises.
The entry to the railway station of Amritsar will be through a sprawling concourse where there will be contemporary sitting arrangements for hundreds of the waiting passengers. There will be adequate provisions for hassle-free entry to and exit from the station. An area of 22,240 square meters will be redeveloped for those provisions.
The second entry to the station will provide travelers a direct route to reach the Golden Temple and the Jallianwalla Bagh memorial – the two most popular tourist attractions of Amritsar. A separate, world-class foot over bridge will be the exit point of Amritsar Railway Station post redevelopment. Similar to an airport, there will be different zones for both the departing and arriving travelers. An area of 5000 square meters has been earmarked for two foot over bridges.
Plans are underway to make the facilities of Amritsar Railway Station accessible to the disabled and passengers with difficulty movement. The station, once redeveloped, will have the makings of a green building. Easy-to-understand signage will mark the ways to different amenities and facilities across the station. The Amritsar station redevelopment will be designed in such a way so as to let adequate natural light in.
A single roof will be laid over all the platforms of the station to make sure that a comfortable ambiance prevails throughout the premises. Nagpur in Maharashtra, Gwalior in Madhya Pradesh, and Sabarmati in Gujarat are the other three Indian railway stations selected for redevelopment.
Amritsar International Airport is only 12 km from Amritsar Railway Station. Indian airlines including Spicejet, IndiGo and Air Vistara are connecting Sri Guru Ram Dass Jee Airport of Amritsar with such international airlines as Emirates, Etihad Airways, British Airways, Lufthansa, and Singapore Airlines through codesharing.