With the green light to a three-match T20 series in the United States from the International Cricket Council, Sachin Tendulkar and Shane Warne are all set to hit the fields in November. One of the upcoming events in the US, the T20 series will see two teams – Sachin Blasters and Warne Warriors – lock their horns under the captaincy of the two cricket legends.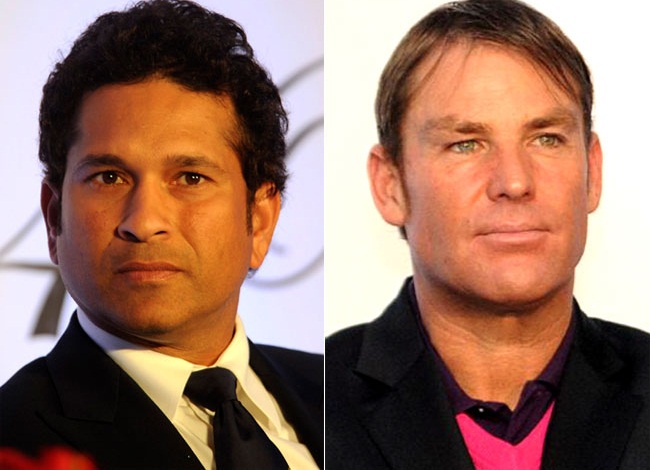 On acceptance of a few conditions set by the ICC, Sachin and Warne have taken up the challenge of organizing the three-match T20 series in the USA, aiming to promote cricket among Americans. The matches will take place at City Fields in New York on November 7, Minute Main Park in Houston on November 11, and Dodger's Stadium in Los Angeles on November 14.
The first two matches of the T20 series in the US will be held at daytime, while the third and last match will be played under the night sky. The baseball stadiums in New York, Houston and Los Angeles are being converted into cricket fields for this spots event, under supervision of a pitch specialist from New Zealand.
Who will be playing in this upcoming sports event in the United States? Among the who's who of the cricket world, Brian Lara from West Indies, Wasim Akram from Pakistan, Michael Vaughan from England, Sangakkara from Sri Lanka, Jacques Kallis from South Africa, and Adam Gilchrist as well as Glen McGrath from Australia have been roped in for the T20 cricket matches.
The T20 series in the USA will also see some of the most popular Indian cricketers like Sourav Ganguly, Rahul Dravid, Ajit Agarkar and VVS Laxman besides Sachin Tendulkar. The popularity of these international cricketers will fetch the Americans to the stadiums, and it will help cricket grow in the United States.
In a recent interview, Sachin Tendulkar talked about his passion for cricket post retirement. His first match after retirement was against Shane Warne at Lord's on the occasion of Marylebone Cricket Club's bicentennial anniversary. He expressed his excitement about the opportunity to play against Shane Warne's team in America.
Leverage Agency, a sports and entertainment firm, is organizing this sports event in the US cities. Ben Sturner, CEO of Leverage Agency, believes that these T20 matches would be an altogether different and thrilling experience for the Americans.
Travel Beats is a cultural wing of Indian Eagle, the leading travel partner of Indian Americans booking their trips to India. Get the cheapest flight tickets to India from Chicago, New York, Los Angeles and other American cities.