Of late, there has b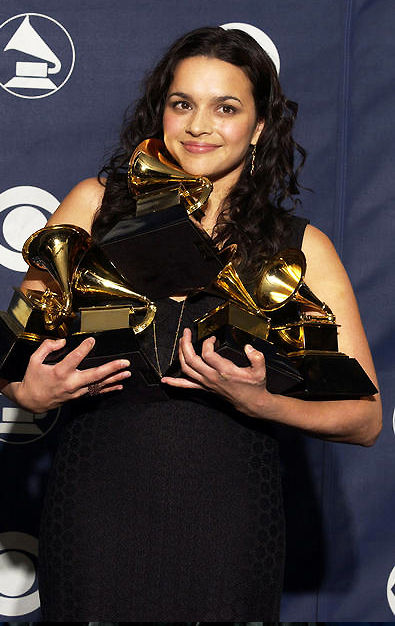 een a deluge of Rock Bands eager to perform on Indian Soil. Folk, popular, pop, classical music and R&B. The hunger for Music is yet, to be satiated, which explains the inflow of bands, inundating the nation without much interruption.
The writing is clearly on the wall. Musicians are no longer shying away from marking India a part of their World Tour Destination.
Nine –time Grammy award winning singer and pianist, Norah Jones will headline the Only Much Louder's new music festival ' Summer's Day' in Mumbai. The fest is designed for women, with Jones performing along with her band for the very first time in India.
The singer with the smokey voice will mesmerize fans on March 3  at Mumbai, March 5 at New Delhi and March 8 at Bangalore .The gifted artist with THE VOICE and brilliant piano skills is the most awaited performer to grace India since her debut "Come away with me" propelled her into the spotlight, when she swept eight away Grammy awards.
There has been no turning back since then for the daughter of Indian sitar player Ravi Shankar. Jones has sold over 40 million albums worldwide and collaborated with diverse artists like Willie Nelson, Outkast, Herbie Hancock and the Foo Fighters.
The jazz and country singer will be retracing her roots back to India. She is also the paternal half-sister of Anoushka Shankar. Born Geethali Norah Jones Shankar, the multi-talented singer-songwriter, pianist, and actress won Best New Artist, Album of the Year and Best Pop Vocal Album for the album and Record of the Year and Best Female Pop Vocal Performance for the single "Don't Know Why" at the 45th Grammy Awards.
Named Billboard magazine's 60th-best-selling music artist of the 2000–2009 decade, Jones has a strong fan base with 16 million albums sold in the U.S and over 36 million records worldwide.
OML CEO Vijay Nair tweeted, "A Summer's Day is our new festival which will be headlined by Norah Jones who is touring Asia at the same time. She has her own signature style – not many artists can claim of having one. And she is one of the best live acts to watch."
The crooner is expected to enthrall audience with tracks from her latest album," The Little Broken Hearts". The album is a break away from her signature style, showcasing the versatility of the artist.