The Indian American CEO of Genpact, a leading global business transformation service provider, is hanging up his boots. Another Indian American is taking over the reins of Genpact as next CEO. The winning streak of Indian-origin business leaders at securing a C-suite seat at global tech giants continues with Balkrishan Kalra being named as CEO of Genpact headquartered in New York City.
Balkrishan Kalra, who hails from Punjab, is all set to join the growing cohort of Indian American CEOs helming multinational corporations, including Google, Microsoft, IBM, Adobe, Micron Technology, NetApp, Zscaler, FedEx, Starbucks, Verizon, and Chanel. Ravi Kumar as Cognizant's CEO, Neal Mohan as YouTube's CEO, Vimal Kapur as Honeywell's CEO, and Rahul Roy-Chowdhury as Grammarly's CEO ascended the hot seat of CEO this year.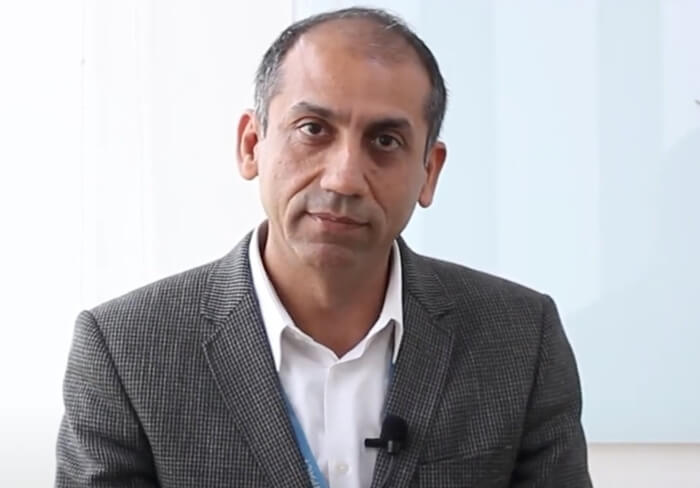 Unlike his contemporaries in the C-suite of America, BK Kalra is neither an IIM graduate nor an IIT alumnus. He does not even have a degree from a prestigious American school. He graduated from Panjab University with a master's degree in Business Administration and began his career as an investment banker in New Delhi. He will continue to render his services to Genpact as its Global Business and Digital Transformation leader until he takes office as CEO on February 9, 2024.
"BK has been an integral part of Genpact's success, and I am confident that, under his leadership, we are well-positioned for the next phase of our journey and future growth," said Tiger Thyagarajan, who is retiring as CEO of Genpact in February after 12 years at the helm. The current President and CEO, Tiger Thyagarajan, will be serving as a member of the Board of Directors after stepping down from his position.
Genpact's new CEO Balkrishan Kalra got the opportunity to pursue his American Dream in 1999 when he joined General Electric, a Boston-headquartered MNC, as its global operations leader for banking and insurance. The turning point in his career came after 6 years when he was appointed as Vice President for Consumer Goods and Life Sciences at Genpact, then a new division of General Electric, in 2005. There had been no looking back since then.
With Genpact's phenomenal growth from $4 million revenues to $4.37 billion in 2022, he rose through ranks on the corporate ladder "helping companies grow from idea conceptualization into large globally competitive enterprises." A certified Lean 6 Sigma Black Belt, Kalra is a leading member of the seed team that founded Genpact and transformed it into a business transformation leader for Fortune 500 companies. In his nearly 20-year association with Genpact, BK Kalra has led business-critical digital transformation initiatives across various verticals including banking, finance, retail, healthcare, consumer goods, capital markets, and life sciences.
NV Thyagarajan initiated an investment of $600 million in generative artificial intelligence and data science over the next three years. As the succeeding CEO of Genpact, BK Kalra will be overseeing this initiative for smooth transition into AI. "He understands the importance of investing in emerging trends and technologies with a particular focus on AI-enabled solutions. BK's strategic vision and deep understanding of our clients and business is exactly what Genpact needs as we enter this new chapter," said Chairman James Madden.