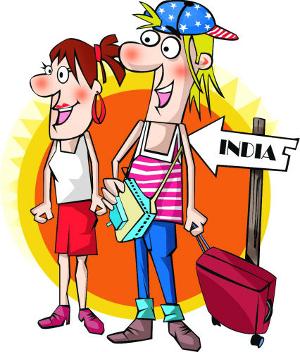 India is all set to become a more tourist-friendly destination on the Asian map of world travel and tourism, by initiating the extension of Visa-on-arrival facility for 40 more countries. The latest scheme from the Union Ministry of Tourism is supposed to simply the online visa application process, ease the availability of visa-on-arrival facility for senior citizens from foreign countries and facilitate the same for those who visit India to attend conferences.
This move by the government to streamline the visa application and visa-on-arrival availability for tourists, students, scholars and senior citizens is being expected to boost Indian tourism and earn more foreign exchange which will the country ride over the problem of increasing current account deficit, according to the Planning Commission Minister Rajeev Shukla.
The need of a technological advancement in the existing infrastructure of visa application is deadly felt by the Ministry of Tourism. The latest visa-on-arrival scheme will not only make trips to India easy but also improve India's ties with foreign countries. The countries under the purview of the scheme include the USA, the UK, Australia, Germany, Canada, Australia, Brazil, Switzerland, France, Italy, Spain, Poland, Austria, Sweden, Ireland, the Netherlands, Belgium, Norway, Saudi Arabia and the United Arab Emirates.
Besides these countries under the scheme, India is seeking to develop agreement with Japan, Finland, Singapore, Luxemburg, Indonesia, Vietnam, Cambodia, New Zealand, Laos, Myanmar and the Philippines in various niches. At present, the VoA scheme is available at international airports of Delhi, Kolkata, Mumbai, Chennai, Hyderabad, Bengaluru, Kochi, and Thiruvananthapuram in India. The VoA facility has been proposed for the airports of Goa, Gaya, Amritsar and Chandigarh.
IndianEagle.com books cheapest flights and offers lowest airfare to all major international airports of India.