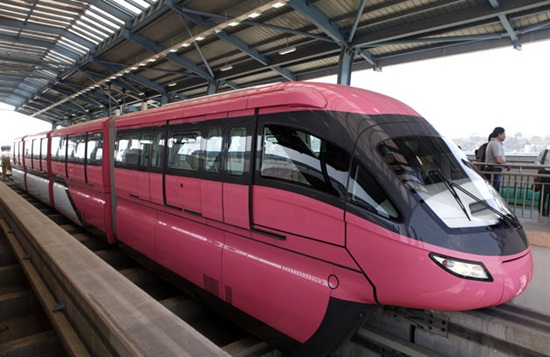 Mumbai travel and tourism is on high with the new world-class terminal in operation at the Mumbai International Airport. Monorail is the latest feather in the cap of India's finance capital. Mumbai is the first Indian city to have received Monorail which is being expected to improve the city's transportation manifold. The construction of Mumbai Monorail was commissioned by Vilasrao Deshmukh, former Chief Minister of Maharashtra, in 2008.
A distance of 8.93 km from Wadala to Chembur on the eastern fringes is the first phase of the Mumbai Monorail which is supposed to run at a speed of 60-80 km an hour. The inauguration of Monorail has been scheduled to be held this Saturday. The Mumbai Monorail Corridor has been laid out for a distance of 19.17 km which has placed it next to Japan's Osaka Monorail Corridor, the longest in the world.
On completion of the entire project, the Monorail will be the lifeline of transport between south Mumbai and east Mumbai. It will link Jacob Circle to Chembur. At the initial phase, the Monorail service will be available from 7 am till 3 pm. Every Monorail train can carry a total of 560 passengers in four coaches, initially. The service can be availed for 19 hours from March. The number of coaches will be increased too.
The smart card system will be implemented to ensure convenience for passengers in a few days. The Monorail is expected to be capable of carrying 20,000 passengers an hour in one direction, during the peak hours of the day. One Monorail train will run in every 15 minutes. Gradually, the interval between two trains will be reduced to 3 minutes. Once the second phase of the Monorail Corridor is completed, passengers will be able to board the trains from as many as 19 stations.
IndianEagle.com contributes to the growth of Mumbai tourism by booking flights to Mumbai from USA and Canada at the lowest airfare.