Both non-Indian and Indian airlines are experimenting with inflight menus to offer their customers an exclusive dining experience on board. While other airlines are trying exotic means and partnering with renowned chefs, Air India has taken inspirations from Indian heritage and culture. The national carrier of India has started serving typical Indian food and chai (tea) in a traditional way on its domestic flights in the country.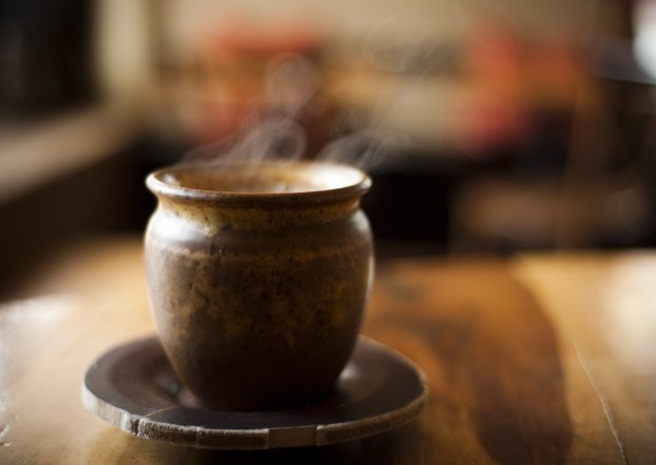 On February 1, Air India introduced Indian thali meals and kulhad masala chai (masala tea in clay pots) on Delhi-Mumbai-Delhi flights. Passengers have been enjoying Indian thalis at lunch and dinner on this route. This traditional inflight food service will be extended on to other flights across Indian cities.
Kulhad chai (tea in earthen pots) is not unknown to Indians. It has been unique to train travel in India for decades. Sipping tea from clay pots is a typical Indian experience, which is now available on Air India flights in India. Unlike regular tea, masala chai is made using some special ingredients. Having it in kulhad is an altogether different experience.
The new Indian thali on Air India flights between Delhi and Mumbai has seven items including rice, dal, roti, bread, salad, yoghurt, vegetables and curry (paneer or chicken). All dishes on a thali are heated separately and plated unlike regular inflight meals. Air India has circulated instructions on how to plate the thali and how to prepare masala chai to its cabin crew.
For the first and business class travelers on select international USA to India flights, Air India offers pre-order meal service which lets premium flyers order their favorite dishes from the inflight menus to the chef.
Read More Role of Tea in Indian Society
Travel Beats is a fast-growing news portal by IndianEagle, a leading international travel organization. Travel Beats publishes the latest news from airlines, lounges, airports, USA and India.