Kodai or Kodaikanal is tucked away in the Palani hills of Madurai, Tamil Nadu. At an altitude of 2100 mt, Kodai is surrounded by wooded slopes, waterfalls an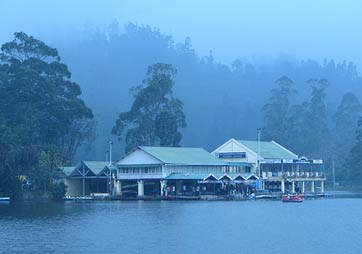 d Rocky Mountains.
Kodaikanal is steeped in history for its breathtaking Relics and artifacts. Even today a few Paliyans(local tribesmen) can be seen near Kukal Cave.
The idyllic Hills are covered with nature's breath-taking beauty with a star-shaped lake. The Kurinji Andavar temple, dedicated to Lord Murugan, Green Valley View, Pillar Rocks, and Bear Shola Falls. The Orchids at the Shenbaganur Museum, have placed Kodai on the map.
The rare Kurinji flower, which blooms once in 12 years at Kodai, is dubbed a bird watchers delight. Indian Eagle is a Travelers Delight for Cheapest Airfare. Book with Indian Eagle and rejuvenate yourself with a delightful vacation at Kodaikanal.