India has been fighting against open defecation for years. With Prime Minister Narendra Modi's Swachh Bharat Mission spreading out across the country and reaching out to far-off regions, this fight has become a nationwide revolution of toilet construction in households. Rural India has witnessed active participation of women in furtherance of the Clean India campaign through construction of toilets by any means.
We at Travel Beats curated the most inspirational stories of toilet from the uncelebrated ambassadors of Swachh Bharat Abhiyan on the eve of International Toilet Day. These stories are the stories of courage, bravery, sacrifice, responsibility and commitment mostly by women in rural India.
A Bride Asked for a Toilet as Her Wedding Gift
In a first, an Indian bride asked for a readymade toilet as a wedding gift from her parents during her marriage in 2015. Daughter of a farmer in Maharashtra, she was unaware of the fact that there was no toilet in her in-laws' house when the marriage was fixed. Chaitali was the first Indian bride to demand a toilet setup instead of jewelry or kitchen appliances or household gadgets. It is the first-ever and best wedding gift in the history of Indian weddings.
A Bride Left her Husband for Lack of Toilet
Among the stories of toilet in India, Priyanka Bharti's story is an inspirational one for all brides in the rural pockets of India. A 19-year-old newly-wed bride, Priyanka reached her in-laws' house in Uttar Pradesh's Maharajganj district only to run away the next day in 2012 because she had to defecate in the open like all other members of her husband's family  due to the lack of basic sanitation in home. Her brave act of defying the in-laws' family tradition of open defecation became a widespread campaign which drew the attention of Sulabh International, a non-profit organization working for sanitation and hygiene across the country. Sulabh International got Priyanka a toilet in her in-laws' house and awarded her with Rs 2 lakh for bringing a revolutionary change in the lives of other brides.
He Gave up American Dream to Become Poop Guy of India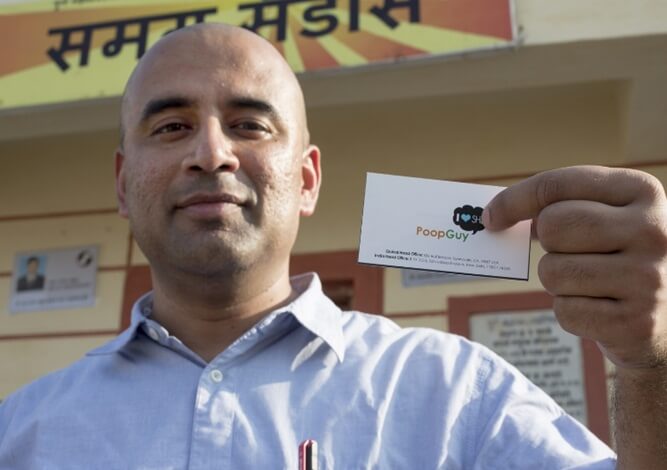 One of the inspirational toilet stories across India is that of an Indian from America. On return to India in 2007 after four years of his 'American Dream' pursuit in USA, Swapnil Chaturvedi was taken aback by the sheer lack of sanitation and the sorry picture of open defecation in his home country. He left his cushioned job and luxurious lifestyle in America to educate the locals on hygiene habits and improve the existing community restrooms which were previously not safe for women. In 2011, he launched a program, Samagra Sanitation, which became a Gates Foundation trustee.
A Teenage Girl went on 2-day Hunger Strike for Toilet    
The stories of toilet in rural India also include a tale of a 15-year-old girl's hunger protest in demand for a toilet in Tumakuru district of Karnataka. A 10th grader with a do-or-die attitude,  Lavanya staged a 48-hour hunger protest to convince her parents the pressing need to having a toilet in home, which further fueled the Swachh Bharat Mission in her village, Sira.
School Students Crowdfunded Toilet for a Friend
Not only women and men but also young students are the agents of change in some stories of toilet in India. In Nagapattinam District of Tamil Nadu, four young Indians, who are class 8 students, raised money to build toilet in a friend's house where there was no basic sanitation facility. They approached their classmates to crowdfund the construction.
A 105-year-old Lady Sold Her Goats to Build Toilet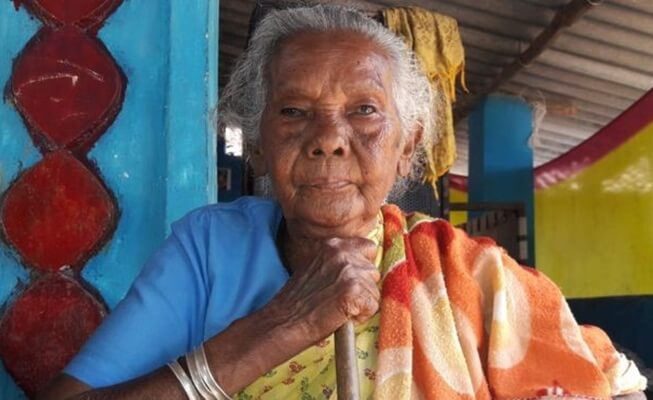 Even in the Indian State of Chhattisgarh, 105-year-old Kunwar Bai Yadav joined the brigade of change makers in response to Narendra Modi's mission to make the country open defecation free by 2019. She became the first resident to build a toilet in her village. She paid for the construction by selling some of her goats, the only source of her living. Inspired by her, every household in the village got a toilet within a year. Today, Dhamtari with a population of 8 lakhs is the first open defecation free district in Chhattisgarh.
A Woman Sold Her Mangalsutra to Get Toilet  
Rural women, who are daily wagers, are playing instrumental in the nationwide campaign of toilet and sanitation in India. The story of Phool Kumari's praiseworthy act of choosing her dignity over her mangalsutra (a piece of ornament around the neck of Indian Hindu brides) is an immortal one. A cook at a local primary school in Barahkhanna village, Bihar, Phool Kumari sold the mangalsutra to raise money for the construction of toilet in her house when her personal savings fell short of the cost. She was made brand ambassador of a sanitation awareness campaign in the district.
A Man Mortgaged his Wife' Jewelry for Toilet
Charity begins at home. It holds the truth for Kanti Lal Rot, a daily wager in Dungarpur district of Rajasthan. He proved to be a caring son, husband and father by building a toilet for his family without minding what it cost him. He sold his cattle and mortgaged his wife's jewelry to raise money for the construction. Later on, he received a grant of Rs 8,000 from the municipality to restore the mortgaged jewelry.
Mothers Took Loans to Get Toilets for Children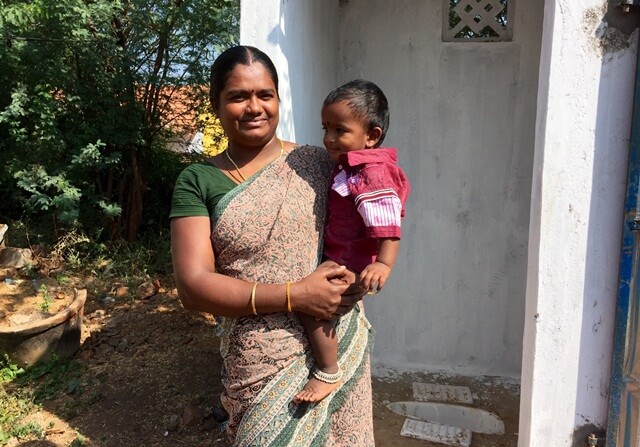 Mothers can do anything and go extra miles to ensure the health and safety of their children. This is what a group of women in rural Tamil Nadu did. Open defecation is a menace to the health of boys in general and the safety of girls in particular. Being daily wagers, they could not manage to fund toilet construction costs with their daily earnings. Instead of giving in to despair, they were determined to build toilets by any means. With the help of micro-finance, they accomplished the mission to secure the health and safety of their children.
A Mother-in-law Gifted Toilet to Daughter-in-law
Generally, mothers-in-law and daughters-in-law are at loggerheads. But toilet became a means of bonding between a mother-in-law and a daughter-in-law in Bollavaram village of Guntur district, Andhra Pradesh. In a rare instance, Shamsun got a toilet built in the house by the time her son's bride arrived. She welcomed her daughter-in-law with such a precious gift.
Brothers Gifted Toilets to Sisters on Raksha Bandhan
Prime Minister Narendra Modi's Swachh Bharat Abhiyan (Clean India campaign) has inspired many stories of toilet in India. Gifting of toilets to sisters on the occasion of Raksha Bandhan is a laudable act by some brothers against open defecation in rural Rajasthan. It spread out of Udaipur and Ajmer where some people motivated by the Swachh Bharat Mission constructed toilets for their sisters and inspired others to build toilets in the house of their married sisters. They also received a grant of Rs 16,000 each from the government.
A 50-year-old Mason on a Mission to Build Toilets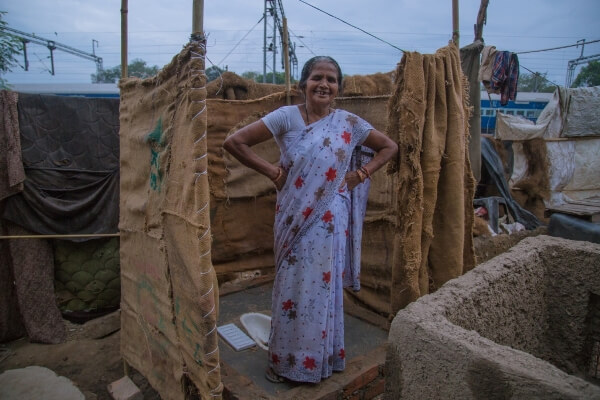 The saga of Swachh Bharat Abhiyan would remain incomplete without a mention of 50-year-old Kalabati Devi's contribution to the mission. A mason by profession in Uttar Pradesh, Kalabati Devi didn't hesitate to go door-to-door and collect funds for construction of toilets in slums and low-income areas across the city of Kanpur. With her mission spiraling out of Kanpur, she is not at rest. She holds meetings with community leaders to raise funds and educates slum dwellers on the health benefits of sanitation.
Also Check Journey of Toilets from Indus Valley to Modern India