An India-born Muslim police officer became an epitome of religious harmony when the air of the United States is rife with racism before the upcoming presidential elections. He is trusted with the security of the largest Hindu temple in the US state of Indiana. He also conducts self-defense training programs.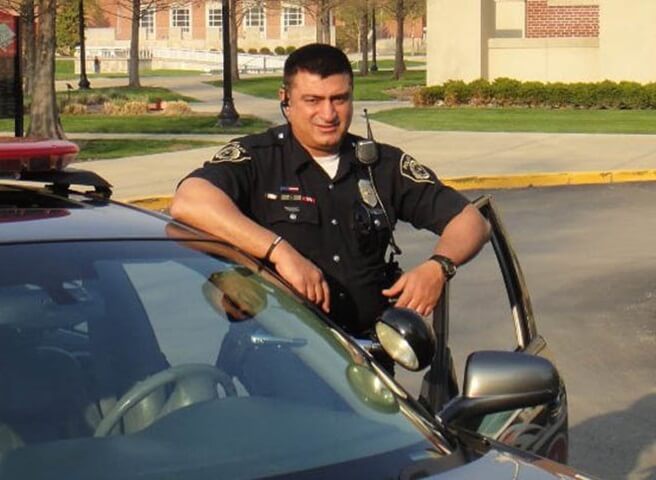 Lieutenant Javed Khan from the Indian state of Maharashtra is the security-in-charge of a Hindu temple in Indianapolis City. He is at the helm of security for hundreds of devotees visiting the temple daily. He makes sure that there is no loophole in the overall security system either during his presence or absence. A huge number of visitors throng the temple in Indianapolis on weekends and special occasions, but the temple authority is not worried about the security due to Javed Khan's hawk-eyed supervision.
"There is only one God. We are all children of Him. It is we who choose to worship the Almighty in different names, different forms and different languages. One half of my family is Hindu and the other half is Muslim. I revere both religions. However, I am an Indian first," Javed Khan said in an interview with PTI.
Born in Mumbai and brought up in Pune in Maharashtra, Lt Javed Khan is a kick boxing champion. He is an eight-degree black-belt Taekwondo too. Martial art is his passion. He used to visit the United States for martial art competitions till he relocated there in 2000. He permanently settled in Indiana in 2001.
This Indian American Muslim, who married off his only daughter to a boy from the Telugu community in USA, believes in humanity, brotherhood and camaraderie. He says that he feels being in India, not in America, when he is at this Indianapolis Hindu temple. He thinks that strengthening and supervising the security of the temple is his duty.
Imran Yousuf, a New York based Indian American Muslim who rescued many people during the Orlando nightclub shooting on June 12, is one of those who worship humanity and champion social harmony irrespective of religions.
Travel Beats is a leading community portal for Indians in America by Indian Eagle, a most trusted travel-booking partner of Indian Diaspora in the US. Subscribe to our free newsletter and tune in to our Facebook page for NRI community stories, H1B visa, US immigration, OCI card, and anything related to air travel to India.