Thanks to Fox Star Studios for reviving the story of brave Indian flight attendant Neerja Bhanot by producing a Bollywood film on how she saved the passengers from four armed terrorists on a hijacked Pan Am plane during its flight from Mumbai to New York via Karachi Airport in Pakistan on September 5, 1986. The life of 23-year old Neerja Bhanot came to an end as she was shot to death while shielding three children from a hijacker, but her unconditional dedication and selfless sacrifice became one of the inspirational stories of real life heroes. She deliberately hid the passengers' passports to prevent the hijackers from identifying the Americans on board. Neerja Bhanot was recognized as "the heroine of the hijack" and posthumously awarded by the governments of India, the United States and Pakistan. She was the youngest recipient of the Ashok Chakra award, India's most prestigious honor for an exemplary act of courage.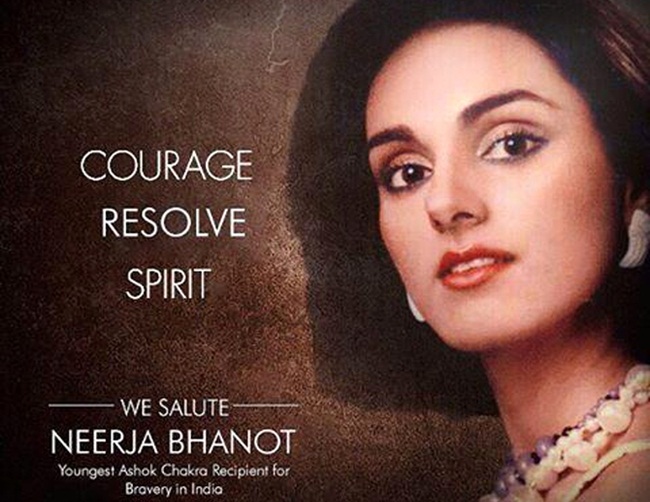 The sacrifice of Neerja Bhanot is not the sole instance of how few brave flight attendants responded to the call of duty and saved passengers during plane crashes or aircraft accidents. Indian Eagle shares with you the inspirational stories of those real life heroes from the aviation history of the world.
Barbara Jane Harrison in 1968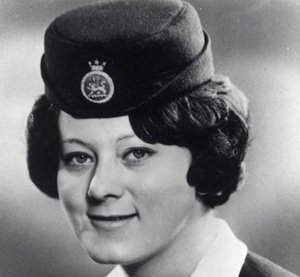 The inspirational stories of everyday heroes among flight attendants are as old as 1968 when the engine of a BOAC flight (a predecessor of today's British Airways) caught fire and fell off shortly after departure from London Heathrow airport for Sydney. Though the plane successfully made emergency landing, 22-year old flight attendant Barbara Jane Harrison gave up her life while rescuing the passengers on board. She shouted to the passengers encouraging them to jump out to safety instead of moving from her position at the rear starboard of the burning B707 aircraft. She died while rescuing a disabled passenger. Barbara Jane Harrison was posthumously awarded for her bravery and heroism.
Nigel Ogden in 1990
In 1990, one of the worst aircraft accidents created the inspiring story of flight attendant Nigel Ogden and placed him among real life heroes. British Airways' BAC-111 met with an accident during a flight from Birmingham to Malaga due to failure of the left cockpit windscreen. The windscreen blew out generating tremendous force to throw Captain Lancaster out of the window. Luckily his legs got stuck near the flight controls. Nigel Ogden, one of the flight attendants, rushed to the captain's rescue and kept hold of his legs with a firm grip until the plane with all passengers aboard safely landed in Southampton. Nigel Ogden suffered a severe blow to one of his shoulders and frost bites on his face. Captain Lancaster got a new lease of life and recovered in 5 months.
Greg Khan in 2003
Among the inspirational stories of real heroes in the world's aviation history is the story of flight attendant Greg Khan who suffered stabs in the head while restraining an armed man from making a hijacking attempt on a Qantas Airways flight over Melbourne in 2003. Denise Hickson was the first to have been stabbed while trying to hold the hijacker back from entering the cockpit. When she collapsed, 38-year old Greg Khan caught hold of the man and pushed him back despite being stabbed twice in the head. Thus Greg Khan's heroic deed saved the plane and its passengers from meeting the fate of a flight accident.
Carol Miller in 2007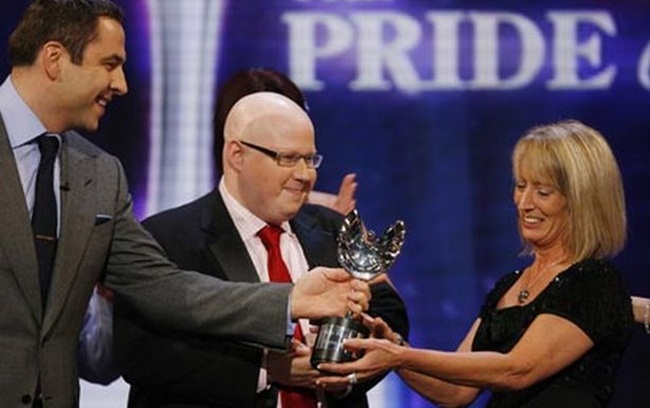 There are several instances of pregnant travelers delivering babies on board. But, how a flight attendant kept a prematurely born baby alive during a flight is a barely heard story from the year 2007 when no airline introduced inflight nanny service. Carol Miller, a flight attendant for First Choice Airways, not only helped a pregnant woman with premature delivery on board but also tried every possible means to keep the baby alive until the Boeing 787 Dreamliner flight arrived in Crete, Greece. The flight attendant Carol Miller pumped the baby's lungs with rescue breaths through a drinking straw and massaged the chest for half an hour. Like other airlines, First Choice Airways lets expectant mothers fly up to 28 weeks of pregnancy.
Santizo Arriola and Nicole Foren in 2009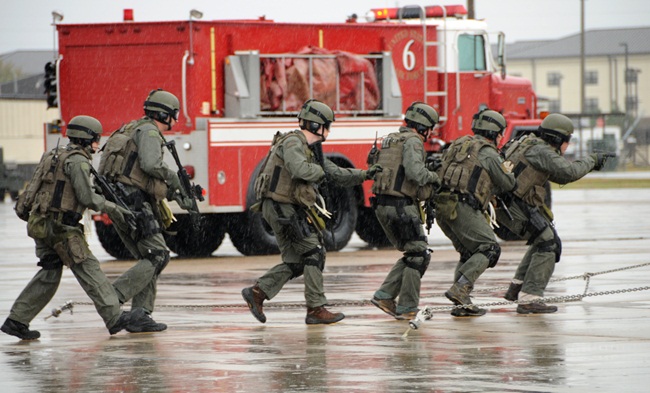 The story of a Canjet flight's hijacking in 2009 is a tale of two brave flight attendants. A flight by Canjet charter airline that flies from Halifax Stanfield International Airport to Caribbean destinations: Mexico, Cuba and Jamaica, was hijacked at Sangster International Airport in Jamaica on the way to Santa Clara in Cuba. Flight attendant Santizo Arriola begged the hijackers to free all passengers except the crew who were the main hostages. When she was busy negotiating with the hijackers to release the male hostages, the police stormed into the aircraft and another flight attendant Nicole Foren snatched a hijacker's gun taking advantage of the opportunity. Both brave flight attendants were ceremoniously awarded medals of courage in Ottawa for their cool-headed performance in pressure-cooker situations.
Doreen Welsh in 2009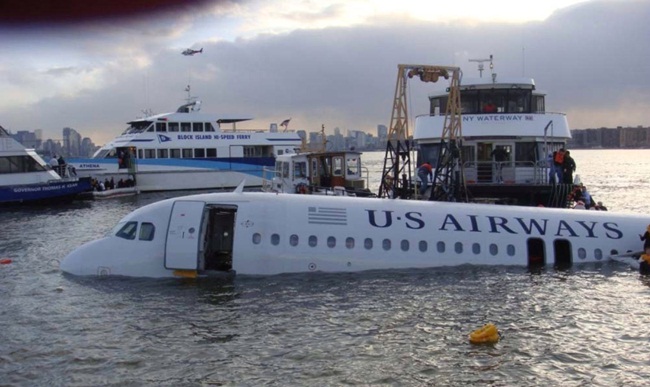 A US Airways flight met with one of the worst plane crashes in the aviation history while flying from New York City in 2009. Sudden loss of thrust in both engines of the aircraft catapulted flight towards ground. Ditching was the safest option for the captain in the harsh winter. The plane flew down with a survivable sink rate over the Hudson River. Three brave flight attendants including Doreen Welsh started evacuation the moment the aircraft touched the surface of the Hudson River in New York City. Flight attendant Doreen Welsh battled the water currents to get passengers out. She was so engrossed in saving lives that a large cut on her leg remained unnoticed to her.
Lee Yoon Hye in 2013
In 2013, the crash landing of Asiana Airlines' Boeing 777 flight at San Francisco International Airport (SFO) is one of the most horrible plane crashes in the history of aviation. The plane tumbled on the runway while flying in too low and then caught fire. The hit against ground ejected three flight attendants from the plane's tail section, while other flight attendants risked their lives in evacuating 290 passengers from the burning aircraft. They exercised their presence of mind in rescuing the trapped passengers by cutting their seatbelts with knives. Asiana Airlines was mostly thankful to the 40-year old cabin manager Lee Yoon Hye, who carried the injured passengers one by one on her back out of the plane. Lee Yoon Hye is remembered for being one of the real life heroes.
Karen Cornelius in 2013
There are real life heroes like flight attendant Karen Cornelius who mind no bounds to save lives on board. One of the inspirational stories of real life heroes such as she is that of how a 33-year old air hostess saved the life of a heart attack victim during a flight 37,000ft above the Atlantic Ocean in 2013. Karen Cornelius acted quickly at her first glance on Stephen Clarke who was gasping for breath due to chest cramps during a flight from Chicago to Manchester. She immediately contacted doctors in Arizona via a satellite link and followed their advice to spray a medicine underneath the passenger's tongue and perform electrocardiogram (ECG) on his chest. She was able to keep him out of the life-taking threat until the plane landed and he was taken to intensive care. Karen Cornelius was awarded for her exception service on board.
No matter how much you pay for air travel, you receive much more than that in times of aircraft accidents when flight attendants act as saviors. They not only serve with a smile and pour champagne into your glass at a height of 40,000ft but also carry out life-saving duties towards you during a crisis on board or on ground. Let's respect flight attendants. – Indian Eagle
Travel Beats is a culture and entertainment portal for Indian diaspora by IndianEagle, a leading international US-India travel organization. It publishes interesting stories of aviation, tourist places, India, USA, and NRIs.