The Indian American community ranging from the richest billionaires to small businesspersons is one of the pivots in the US presidential election 2020 for its multifarious contribution to the US economy, politics, and the nation at large. Recently, the US Small Business Administration declared and honored three Indian Americans as 'Small Business Persons of the Year 2020'. The honorees are Raj Mehta from New York, Sridhara Gutti from Alabama, and Rakesh Srivastava from Nebraska. The award 'Small Business Person of the Year', which is part of the National Small Business Week, recognizes the role that small businesses play in boosting the growth of local communities and US economy.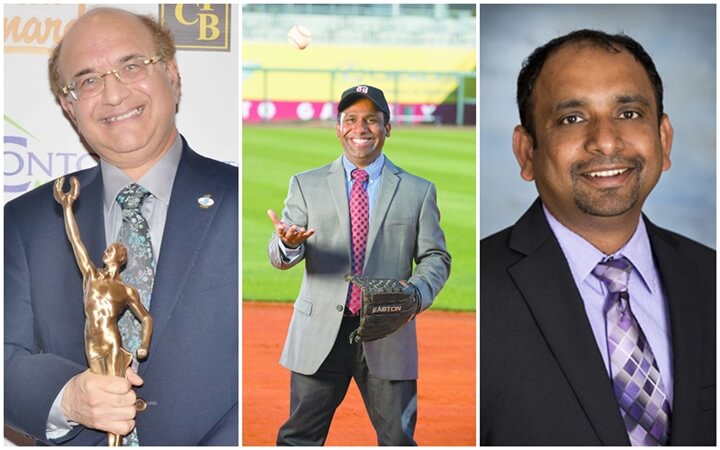 Raj Mehta, CEO of Raj Technologies Inc.
Among the Small Business Persons of the Year 2020 in the USA, Raj Mehta is the Chairman and CEO of Raj Technologies Inc., a leading IT company headquartered in Long Island, New York. His journey from India to USA with 6 dollars in the pocket and his rise in the US IT industry are among the inspiring stories of 'American Dreams.' A native of Gujarat, Raj Mehta is the first Indian American to have won Network Magazine's David Award in 2008 for his commitment to creating economic opportunities in Long Island.
Earlier known as Infosys International, Raj Technologies Inc. has been providing modern IT services and solutions to federal, state and local governments, Fortune 500 companies, and nonprofits since 1986. Named one of the Top Ten Asian American Businesses in 2011 and 2012, Raj Technologies Inc. is also known for supporting other minority-owned businesses in the United States.
New York-based Raj Mehta is a member of BAPS Cares, an international nonprofit that provides humanitarian services including disaster relief to India and other nations. It was him who initiated the celebration of Diwali, the Indian festival of lights, in Long Island in 2004. The New York State Assembly presented a citation to him recognizing his exemplary community service. Alongside leading one of the fastest growing enterprises, Raj Mehta produces and hosts a talk show, "Interviews That Matter with Raj Mehta," to help minority businesses get noticed.
Rakesh Srivastava, Founder of Innovative Prosthetics and Orthotics
Rakesh Srivastava, the President and founder of Innovative Prosthetics and Orthotics in Nebraska, is one of the Small Business Persons of the Year 2020 in the US. His experience about prosthetics at a rehabilitation center in New Delhi served as the foundation of his entrepreneurial journey in Nebraska and beyond. When he was 10 years old, he met with an accident and his left leg was amputated. His long-term exposure to prosthetics is his first stepping stone to having become what he is today.
On completion of his studies at the University of Nebraska, Rakesh Srivastava was certified by the American Board of Certified Prosthetics and Orthotics. His 600-square-feet clinic that he opened with two employees in 2006 has expanded to 3000 square feet. Omaha and Grand Island are the other two locations of his clinic. Currently, 45 employees are working at his Nebraska clinics. He owes his success to the Nebraska Business Development Center.
"Rakesh is truly making an impact in improving the quality of life of amputees and prosthetic and orthotic users. His giving spirit of improving his community of Hastings and helping to open prosthetic clinics in India further solidifies his character and exemplifies remarkable qualities of an entrepreneur," said Sara Bennett from the Nebraska Business Development Center.
Sridhara Gutti, Founder of Essnova Solutions 
One of the Small Business Persons of the Year 2020, Sridhara Gutti is the founder and President of Essnova Solutions in Alabama. A distinguished alumnus of Emory University, he is a visionary, strategist and thought leader of international fame. With more than 20 years of experience in providing administrative support, healthcare solutions, staffing and software development services, Sridhara Gutti is committed to supporting the initiatives undertaken by the federal and local government agencies. In 2015, he featured on the Birmingham Business Journal's '40 Under 40' list.
What was started as a home-based business has become Essnova Solutions clocking in revenues more than US$ 3 million. Sridhara Gutti credits the most prestigious honor to the US Small Business Administration (SBA) and says, "Without SBA's timely assistance, Essnova would not be what it is today, a thriving diversified small business. We are immensely grateful to the SBA."
Essnova received its first federal contract in 2017 and is assisting several civilian and Department of Defense agencies with promoting health and quality of life, acquiring software and hardware products, training and facilitating Army recruitment, and providing healthcare services to the US Armed Forces. Sridhara Gutti is an active community leader. He has led geospatial projects in 10 countries.