We have received the query "Does British Airways have Wi-Fi?" many times. Now we do have the answer 'Yes'. British Airways to offer high-speed Wi-Fi in flight is certainly good news for you. The national carrier of the United Kingdom has announced its plan to offer inflight Wi-Fi connectivity on long-haul and short-haul routes in its global network. British Airways' passengers will soon be connected to the world while flying at a height of 38,000 feet.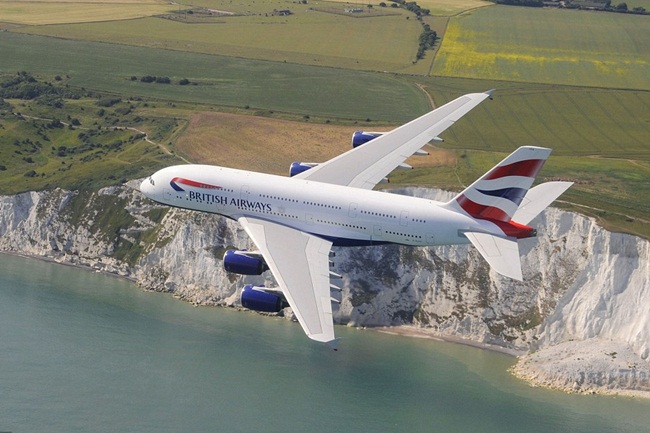 The airline is currently upgrading 100 aircrafts with high-end Wi-Fi systems for long-haul routes to provide international travelers with smooth Internet connection on board. Inflight Wi-Fi service is a need of flyers these days, irrespective of their travel classes and routes. This upcoming facility will also be available on British Airways' short-haul routes. Wi-Fi systems are being installed in 300 aircrafts for short-haul flights.
British Airways' Wi-Fi service is not absolutely new. British Airways' B747-400 aircraft for long-haul flights was equipped with Panasonic Global Communication Suite for only 12 months from 2014 to 2015. Named "High Life Connect", it enabled travelers to access Internet on their personal devices during Boeing 747-400 flights.  British Airways deployed the Wi-Fi fitted aircraft to evaluate performance of the Panasonic Global Communication technology and assess the usage of Internet on different routes. The airline currently offers this facility only on flights between London Heathrow and New York.
The plan to equip 90% of British Airways' fleet for long-haul flights with Wi-Fi systems will be executed by the beginning of 2019. The airline is looking to operate the first short-haul flight with AtG in 2017.  The plan to launch Europe's fist inflight 4G broadband service on short-haul aircrafts in collaboration with Britain's satellite company, Immarsat, is underway.
"We think Wi-Fi technology has advanced a lot and the time to implement it for our passengers on board across the global network is ripe. It will facilitate their requirement to stay connected and be at work in the sky," says a senior professional of British Airways.
The upcoming inflight Wi-Fi service is surely a new reason to fly by British Airways.
Indian Eagle issues cheapest tickets for British Airways flights to India from from New York, Austin, Houston, San Francisco, Chicago, Newark, Los Angeles and Atlanta. The best flight is guaranteed at the lowest fare.
More about British Airways