British Airways is always up with initiatives to improve the quality of inflight services on flights from USA to India. The airline's inflight entertainment and food services make every flight a stress-free journey for the flyers of all travel classes. We receive queries from passengers flying to India from USA about British Airways' inflight services in the economy class.
Inflight Meal Service
As per the latest information from the airline, the flyers are treated with complimentary inflight meal and bar service both in Economy and Premium Economy travel classes. They are served three times – breakfast, lunch and dinner. The type of a meal, heavy or light, depends on the time of the meal. A mid-flight snack between the meals is also offered on specific flights. A range of drinks is available as complimentary bar service on flight.
• British Airways offers such varieties of special meals as low fat, low calorie, low salt, low lactose, diabetic, seafood and gluten intolerant to Economy class passengers.
• You can request for your preferred meal type to the airline and make sure to notify the airline about it before 24 hours of boarding the flight.
• You need to request for a special meal 48 hours before the scheduled departure if kosher meal or Muslim meal is your preference.
Inflight Entertainment Service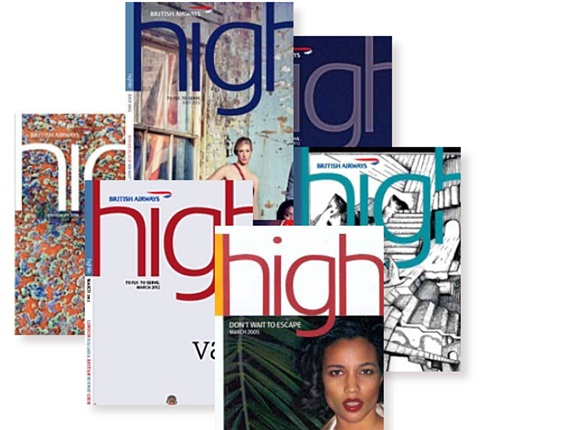 British Airways' inflight entertainment facility is accessible to Economy class travelers on flights from USA to India. It includes a shopping catalogue, a lifestyle magazine and a collection of Hollywood movies. The details of the airline's inflight entertainment are as follows:
• British Airways offers the best collection of Hollywood movies which the Economy class passengers can access on the backseat screens.
• The inflight entertainment system integrates an audio music channel and a kids' channel that airs popular cartoon shows.
• The airline also provides an inflight shopping catalog, High Life Shop, a guide for the passengers to shop on Highlifeshop.com in the air.
• A lifestyle magazine named "High Life" is also provided to the passengers to keep them engaged during the journey.
Note: British Airways may modify any detail of its inflight services at any time, without notification.
IndianEagle.com books cheap flights on British Airways from the USA to India. A good number of flight deals at low airfare is guaranteed.